Uttar Pradesh policeman turns kidnapper, involved in several cases
In a shameful incident, an Uttar Pradesh policeman along with his associates were arrested for involvement in a case of kidnapping at gunpoint. The UP cop is said to be the mastermind in the case.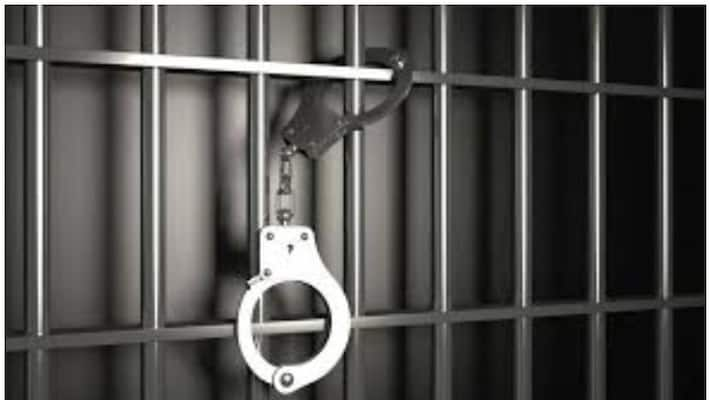 It is no new news that crime seems to be on the rise in Uttar Pradesh. Latest reports have brought to light the alleged involvement of a police constable who along with his associates were reportedly part of around 100 cases of kidnapping and robbed victims at gunpoint.
As per a report, Delhi Police, who made the arrest, said on Thursday that Sreekant an Uttar Pradesh Police constable was arrested along with his associate for allegedly kidnapping a man and robbing him of his valuables at gunpoint.
As per police, while Sreekant was the mastermind and operated without being caught in such crimes in the past, his associate Raghu Khosla usually targeted passengers in Rajdhani and Shatabadi express trains, stealing items worth more than Rs 1 lakh per journey at the behest of the accused constable.
Also read: Widow, man with disability tonsured and paraded with garland of slippers for being friends
However, their luck ran out after the August 17 incident. As per reports, the duo was arrested after a complaint. The alleged kidnapping-and-theft incident involved a resident of Sonipat when he was waiting for someone in his car at Mukarba Chowk near Karnal by-pass.
On August 17 at 5:30 am, one of the associates of Sreekant asked the victim to open the window of his car and threatened him at gunpoint. In a split second, two others arrived and held him hostage in his car. After travelling a short distance, the man was thrown out of his own car and his mobile phone, money was also stolen.
However, hungry for loot, the accused failed to notice the GPS system in the car which helped Delhi Police follow them to Ghaziabad. Sensing trouble, the accused in uniform ensured his co-accused Aman, Sameer, Sooraj and Raghu escaped to East Delhi.
Also read:  Bengaluru CCB busts drug racket; 204kg of marijuana worth Rs 1 crore seized
The police by then had managed to get the photo of the accused policeman from a still of CCTV footage. Based on call record details, they were tracked.
It later was revealed that the accused wanted to kill a person identified as Pawan using the stolen car due to rivalry with a gang member.
Aman, a habitual offender, is from the same village as the accused cop. The policeman formed a gang using Aman's contacts and would guide them, a report said. 
 
Last Updated Aug 28, 2020, 3:50 PM IST