Uttar Pradesh gangster Vikas Dubey shot dead as he tries to flee
After his arrest from Mahakal temple yesterday (July 9), UP's notorious gangster Vikas Dubey was encountered early morning on Friday (July 10) while he tried to flee police custody.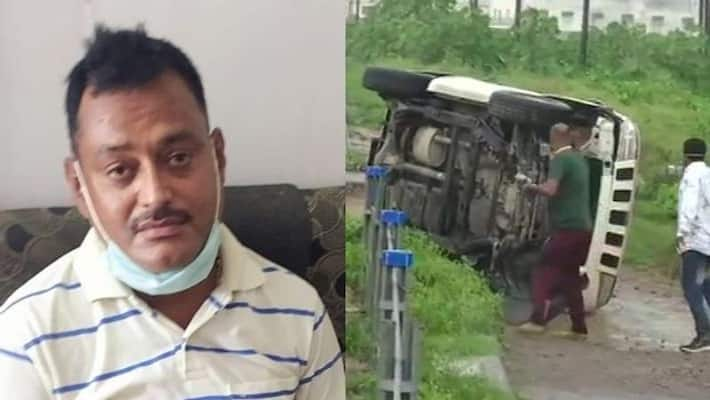 Kanpur: Notorious gangster Vikas Dubey who was on the run since he killed eight policemen last week in an ambush, was shot dead while trying to flee while being taken to Kanpur in Uttar Pradesh from Madhya Pradesh. 
It is said that the encounter that broke out between the gangster and the Uttar Pradesh Special Task Force took place after the gangster tried to flee upon reaching Shivli  in Kanpur.
The car in which Vikas Dubey was being taken overturned on the highway that was slick with rain and he tried to escape after snatching a gun, according to the police. He was shot dead, like three of his accomplices who, according to the police, had also tried to escape from custody.
"Gangster Vikas Dubey attempted to flee after the car overturned. Police tried to make him surrender, during which he fired at the policemen. He was injured in retaliatory firing by police. He was later rushed to the hospital," said Kanpur West SP. 
The officer confirmed that Dubey "sustained injuries" but did not confirm to what extent, saying it would come in the postmortem report.
On July 9, the notorious gangster was apprehended in Ujjain's Mahakal temple after a shopkeeper tipped a security guard who informed the police. While being escorted he had showed his arrogance by saying 'Main Vikas Dubey Hoon, Kanpur Wala'. 
Few of his henchmen were already caught and shot dead. And many policeman have been placed under suspension as they were under his payroll. 
Last Updated Jul 10, 2020, 8:49 AM IST