Sourav Ganguly's shirt-waving act at Lord's: 'Huge respect' for him for doing that, says Nasser Hussain
'They've asked me in India 'Was it disgraceful for Sourav Ganguly doing that (shirt-waving) at Lord's?'. No mate, that is well done, you won a final, you have your moment, you deserve it. So, my thoughts were about me, our team, how did we lose,' Nasser Hussain said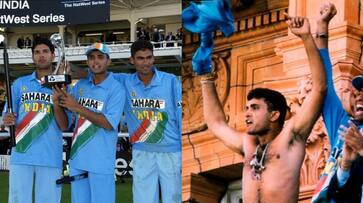 Bengaluru: One of the famous images from Sourav Ganguly's cricket career is him waving his India jersey from the Lord's balcony after defeating England in the NatWest Trophy final in 2002. Now, Nasser Hussain, who captained England in that match, has defended Ganguly and said he has "huge respect" for him for celebrating the win in that fashion.
Also read: Nasser Hussain picks his 3 favourite Indian cricketers
On July 13, 2002, India successfully chased down 326 with two wickets and three balls to spare. This is one of India's greatest ODI wins considering they were at one stage 146/5. Thanks to Mohammad Kaif (87 not out) and Yuvraj Singh (69), India clinched a famous win.
Also read: Nasser Hussain reveals he called Mohammad Kaif 'bus driver'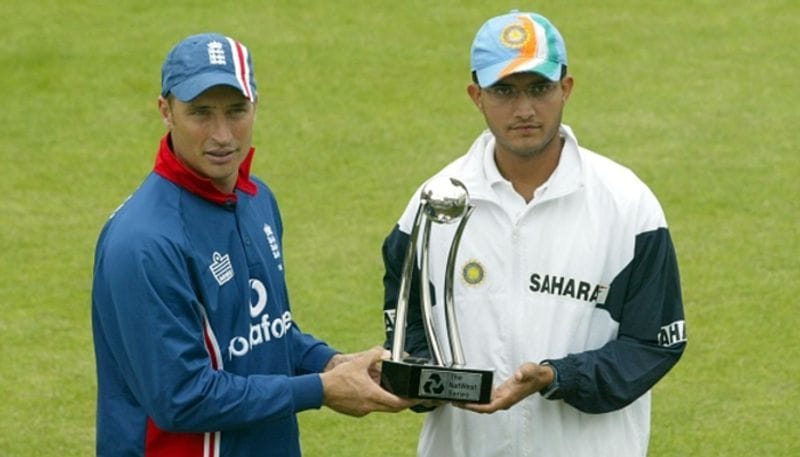 Also read: AB de Villiers reveals toughest Indian bowlers he faced
As soon as victory was achieved, captain Ganguly removed his India shirt and waved, from the Lord's balcony. This was in response to Andrew Flintoff doing the same in Mumbai when England had beaten India.
Also read: Virat Kohli is like Roger Federer, says AB de Villiers
Recalling that match, Hussain told Sky Sports' "The One That Got Away" podcast that he admires Ganguly for his shirt-waving act.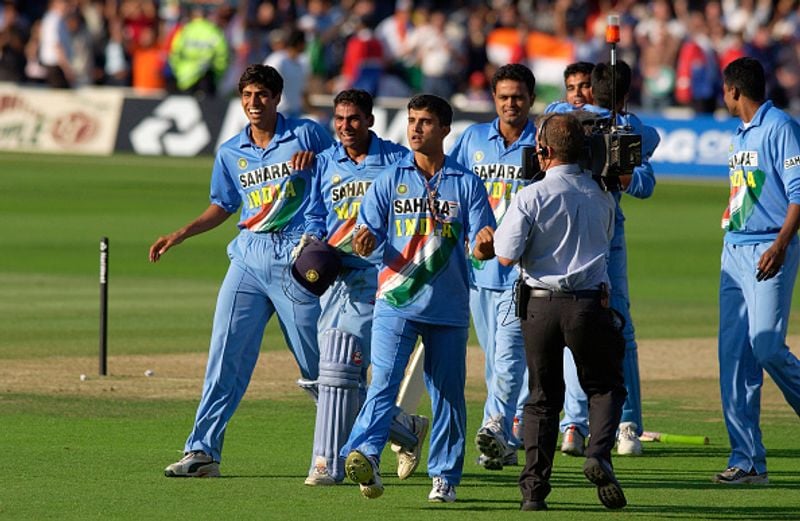 "You're in the immediate place of 'how did I lose that game?' Even an hour and a half ago, we had them at 146/5, and now we're walking off the field losing. You are literally thinking about that while you are shaking hands... And you're looking up at Sourav, and that doesn't bother you. All that bothers you is that, and hour and a half ago, we had the 'Fab Five' (Sachin Tendulkar, Rahul Dravid, Sourav Ganguly, Virender Sehwag, VVS Laxman) (Laxman did not play that final) out, and we were winning the NatWest Trophy final, and now we've now lost the game. How did this happen? Because you're a captain who cares, you care about it for the rest of your life. The rest is just periphery, it's just small stuff, it is noise," Hussain, who scored a century in that final, said.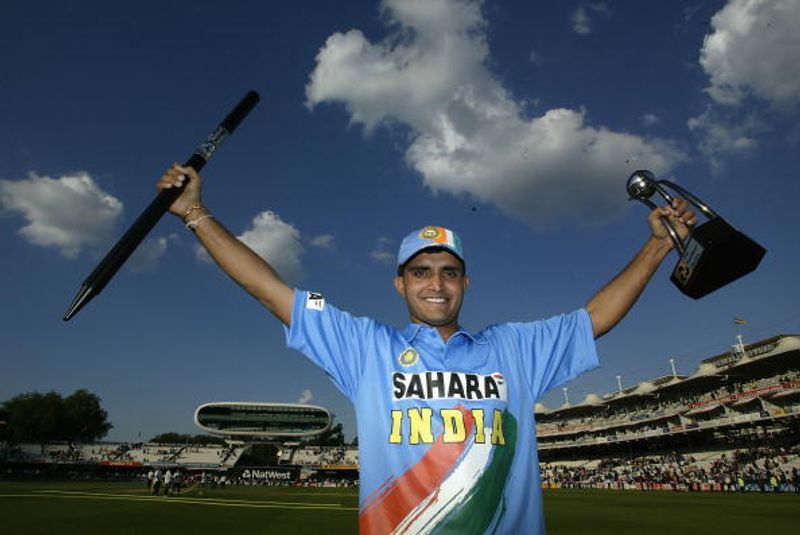 "To this day, I admire Ganguly for doing that (shirt-waving). He says, 'maybe VVS (Laxman) and Harbhajan (Singh) were having a chat on the balcony as they got four-five to win, and one of them said – 'You gotta do something. VVS said no, no, this is the home of cricket, Lord's. You can't do this here'. And in the same way I had to think should I point to my back or not (after his century earlier in the game), he said he had to think 'Should I do this at Lord's on the balcony?' He said it was natural feisty reaction after the Freddie (Andrew Flintoff) thing (removing his shirt) in Mumbai (in February, 2002), he just went…" he added.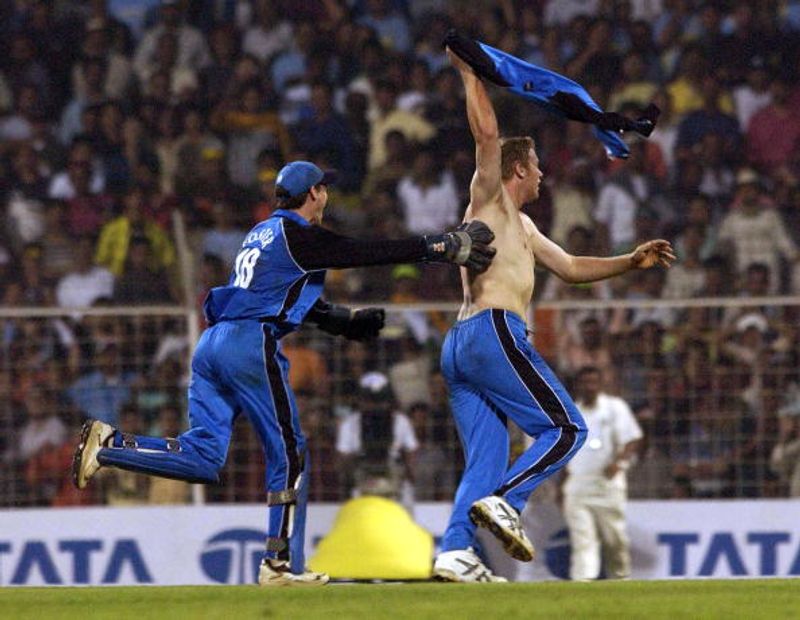 Hussain, who is now a TV commentator, said Ganguly had made India a tough side and he had been asked in India where the shirt-waving act was a "disgrace" and he answered to them in the negative.
"And I have huge respect for him for doing that, because that's what made him the captain that he was. That is what made Ganguly's India that was so tough. They were a tough lot. Harbhajan was a tough cricketer. All these lads they had... Yuvraj became 'tough-in-your-face' cricketer. So admire that. I had no problem with that.
"They've asked me in India 'Was it disgraceful for Ganguly doing that at Lord's?'. No mate, that is well done, you won a final, you have your moment, you deserve it. So, my thoughts were about me, our team, how did we lose," Hussain said.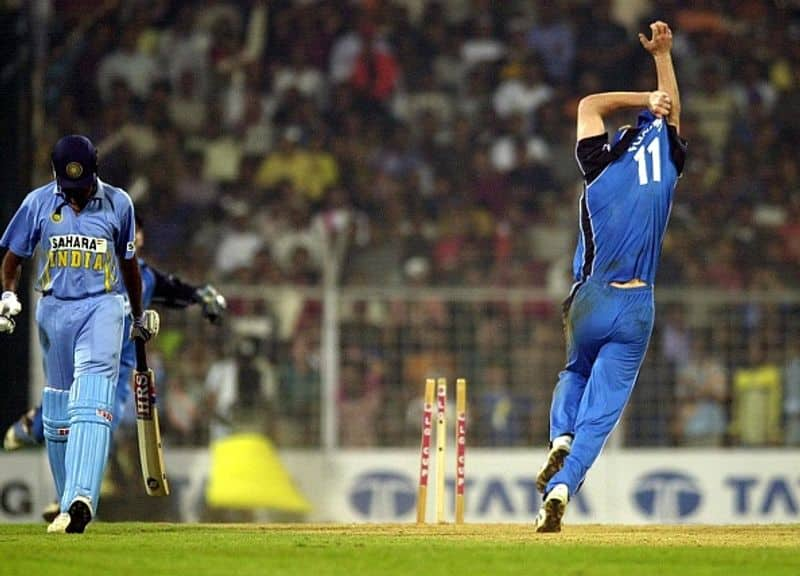 The NatWest Series was a tri-nation tournament. Sri Lanka was the third side. After the round-robin stage where each team faced the other thrice, the top two clashed in the final. India had topped the table with four wins out of the six (19 points). England had 15 points from six games with three victories. Sri Lanka won just one match (four points).
In the league phase, when India and England had faced, they had won one game apiece with the other abandoned due to rain at Chester-le-Street.
Last Updated May 14, 2020, 11:13 AM IST