AB de Villiers: Virat Kohli is like Roger Federer; Steve Smith similar to Rafael Nadal
'In tennis terms, I'd say he (Virat Kohli) is more like a (Roger) Federer whereas Smith is like a (Rafael) Nadal,' said AB de Villiers during an Instagram chat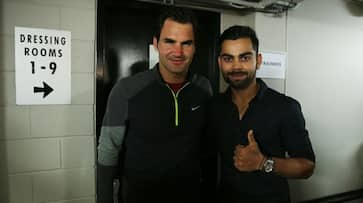 Bengaluru: Former South African captain AB de Villiers has described India skipper Virat Kohli as Roger Federer of cricket whereas Australia's Steve Smith as Rafael Nadal.
De Villiers, who is a teammate of Kohli at the IPL franchise Royal Challengers Bangalore (RCB), called the Delhi right-hander as "natural ball-striker".
Also read: AB de Villiers told Virat Kohli, 'waiting for little Kohli to come'
"It's a difficult one, but Virat is definitely the more natural ball-striker, there's no doubt about that," De Villiers said during his Instagram chat with former Zimbabwe cricketer-turned-commentator Pommie Mbangwa on Sports Hurricane.
Also read: AB de Villiers chooses between Sachin Tendulkar and Virat Kohli
De Villiers added, "In tennis terms, I'd say he is more like a (Roger) Federer whereas Smith is like a (Rafael) Nadal. Smith is mentally very strong and figures out a way of scoring runs - he doesn't look natural, but he ends up writing records and doing amazing things at the crease.
Also read: De Villiers' 'most precious' memory with Kohli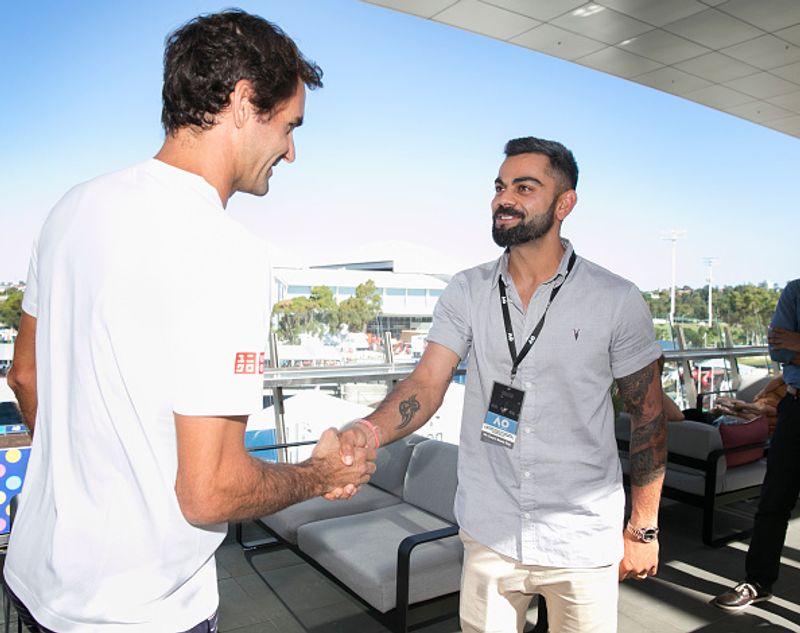 "I think mentally, Smith is one of the best I have ever seen. Virat has also scored runs all over the world and won games under pressure."
Also read: Kohli, De Villiers pick India-South Africa XI
During the Australian Open in 2019, Kohli and his wife Anushka Sharma had met Swiss great Federer in Melbourne. At the time, India was touring Australia for Test and limited-overs series. Earlier, Kohli had met Federer in 2015.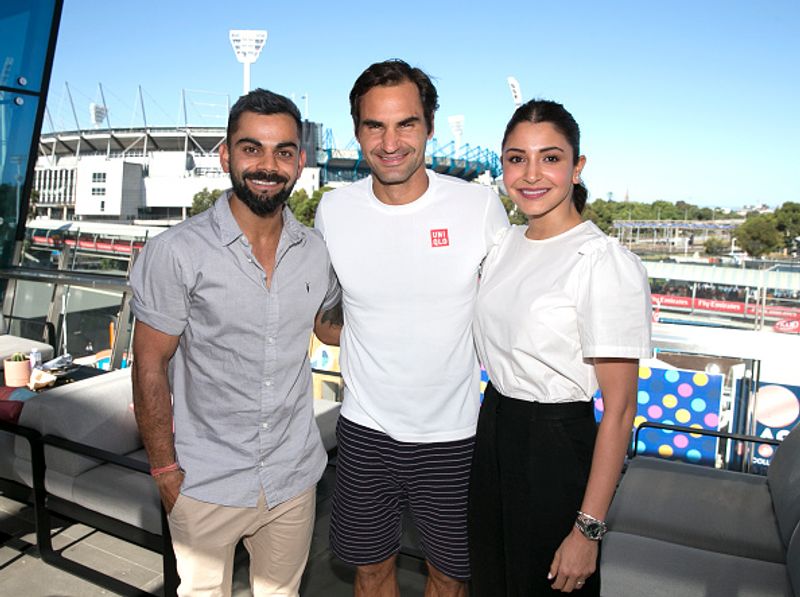 Speaking about his meeting with Federer in 2019, Kohli had told bcci.tv, "Well amazing! I have met him a couple of times before as well and the fact he remembered was like wow. I mean he told me that he met me in Sydney a few years back when he played an exhibition game and I was like 'wow he remembers me' and I can't explain that feeling to you, you know. I have seen him play since I was a child and he is a great, great man, not just a great tennis player but a great human being as well."
He added, "He kept asking questions and I was like 'he is asking me questions' and I could speak to him about mindset, how he prepares, what he thinks about his sport. It was just a beautiful, beautiful time."
Swiss great Federer, 38, has won a world record 20 Grand Slam titles while the 33-year-old Spanish 'king of clay' Nadal has clinched 19 Grand Slam trophies. Nadal is currently ranked No. 2 in the world while Federer is No. 4.
Last Updated Oct 26, 2023, 7:02 PM IST