Coronavirus lockdown: Shikhar Dhawan donates to feed animals; requests people to contribute
'Please donate to PFA Fund,' said Shikhar Dhawan amid the 21-day lockdown due to the coronavirus (COVID-19) pandemic in India. Dhawan is helping People For Animals (PFA) to feed animals in these difficult times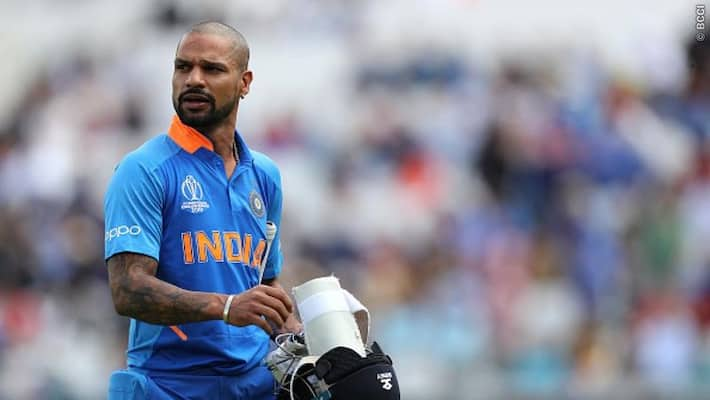 Bengaluru:
As India remains under a lockdown due to the novel coronavirus (COVID-19) pandemic, cricketer Shikhar Dhawan has come forward to help animals in these difficult times and he has urged everyone to contribute to a fund which will take care of food for animals.
In the midst of the lockdown, there have been many instances where animals have struggled to get water and food. However, there are people across the country who have volunteered to help them.  
Also read: List of cricketers who have donated to PM CARES Fund
People For Animals (PFA) too is helping animals overcome the problem of starvation and has now launched a fund named "PAWSITIVE HEARTS". This was revealed by left-handed batsman Dhawan on Instagram on Saturday (April 11).
Dhawan said he is contributing to the fund and urged others to do the same, in a video message posted on his Instagram account. He thanked volunteers who were risking their lives and feeding animals.
Also read: Virat Kohli's message to police
The Delhi player wrote, "PAWSITIVE HEARTS is an initiative launched by PFA in order to overcome the problem of starvation among animals. (Link in bio). People For Animals will be the platform for the organisations and independents who are looking for food for feeding animals.
"Let us all join our hands and spread some positivity and a sense of belongingness towards these unheard living beings, who are fighting their own battle. Note - Contributions to the cause will be eligible for Tax Exemption U/S 80G (sic)."  
In January, Dhawan had announced his association with PFA. He had written on Instagram, "It gives me immense pleasure to announce my association with PEOPLE FOR ANIMALS @pfa.official, On taking this journey with Smt. Maneka Gandhi Ji (Chairperson, PFA) & Kanika Dewan (Director, Partnerships & Strategy PFA). My love for animals is endless and it gives me even more happiness to commit to this sincere cause of working towards their welfare. For there is no greater gift than kindness. Eagerly looking forward to this wonderful journey! (sic)."
Last Updated Apr 11, 2020, 2:21 PM IST