Border-Gavaskar Trophy: Australia's Marcus Stoinis believes in-form Virat Kohli could be biggest threat
Ahead of the Border-Gavaskar series, Australia's Marcus Stoinis has revealed that an in-form Virat Kohli could be the biggest fear once again for the visiting team.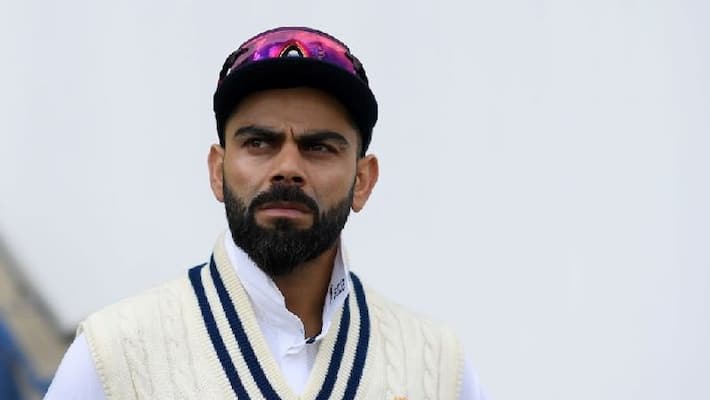 Ahead of next month's Border-Gavaskar series, Australian all-rounder Marcus Stoinis has stated that former Indian skipper Virat Kohli could again be the biggest fear for the visiting team. The Australia squad will fly to India next week for the Test series, starting on February 9 in Nagpur.
Australia does not want to drop the Border-Gavaskar Trophy this time, according to Stoinis, who also indicated that they don't want to give up this year. The visitors have not won in India since 2004-05, and the side will look forward to what is dubbed the 'Final Frontier'.
Also read: IND vs AUS 2022-23: 'Hopefully, I am good to go now' - Ravindra Jadeja after seven-for against Tamil Nadu
"We know beating India on their home soil is very tough. They are a very strong side and especially in India, they became more dangerous, also we know that the host have a very deep batting lineup and at the same time they have a specialist bowler who can take wickets easily and put pressure on us but we are also ready and we are also coming with a great squad which have specialist spinners this time," Stoinis, who joined Sharjah Warriors at ILT20 in UAE and became the first Australian player to play this season, said.
Spin is predicted to play a significant role in choosing which team will prevail and take home the coveted Border-Gavaskar trophy and vital ICC World Test Championship points when a four-match Test series begins in India next month.
"Yes but this time we don't want to lose the trophy even though our team never wants to lose it as it could be the third time but we don't want to give up this year. Our squad is too strong and facing India on thier soil is a bit difficult as we have to face spin tracks over there. India have some specialist bowlers like Ashwin and Jadeja those can ball really well but we are also coming with some specialist spinners so you can expect a good competition this time," Stoinis added.
Also read: 'Hoping Jasprit Bumrah plays last two Tests against Australia' - Rohit Sharma
The World Test Championship's top two positions will be decided by the series in India. The top teams will award a playoff spot for the one-time championship game at The Oval in June.
While wishing Rishabh Pant a speedy recovery, Stoinis referred to Kohli as a world-class hitter and added that he might once again prove to be the biggest threat for Australia.
"Yes he is world class batsman who has returned in form and he is the best test batter around the world this time so he could be the biggest fear once again for us. But yes one player definitely missed this season badly and it is Rishabh Pant he is unfortunately not with the team. I wish he will recover soon and come back to the field," the all-rounded said.
Also read: Australia can recreate magic of 2004 Test series win in India, believes Gilchrist
On joining the Sharajh Warriors in ILT20, the 33-year-old Australian said, "I am very happy to be part of this team as the team have some very special players like Moeen Ali, and Mohammad Nabi we are doing very well and I hope I also give my contribution well which can make our team champion of the league. I am very excited to be played against Andrew Rusellas he is the best opponent I ever have faced."
Last Updated Jan 28, 2023, 7:21 PM IST