Coronavirus lockdown effect: Tap water turns black in Kolkata
Amidst coronavirus lockdown, most of the residents in Kolkata's East Putiary are concerned about black water running through the taps for most time of the day. They suspect the drainage work left incomplete due to lockdown could have triggered this problem.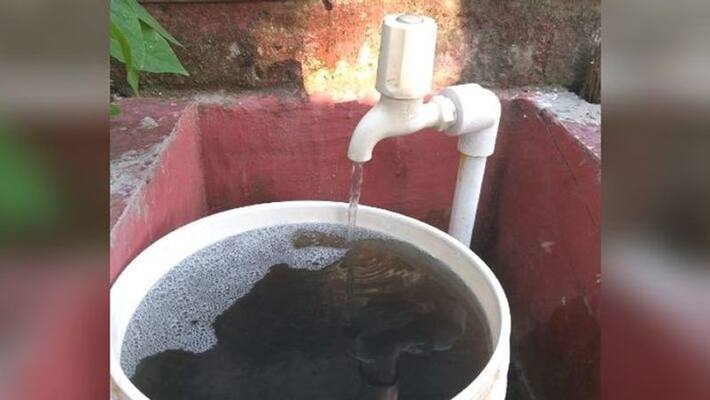 Kolkata: There are various problems countrymen are facing due to coronavirus lockdown, from economy to food. Along with such major issues, a new problem has surfaced in Kolkata. People from East Putiary, which falls under 114 ward of the municipality, have started complaining about dirty water running through the taps of their homes.
Recently, the residents of this area complained about tap water issue. The main problem started when the lockdown was first imposed. The municipal workers were engaged in a drainage work issue that was going on for a while in the area. Now, the drainage work has been stopped midway due to the lockdown. This undone project could be the root cause of the tap water problem, residents say.
The councillor of ward 114 did not expect this tap water issue to surface at this time during such a situation. He promised to look into the problem personally as water is a major issue.
Last Updated Apr 7, 2020, 8:29 PM IST