Who is Apsara Iyer, first Indian-American woman president of Harvard Law Review in 136 years?
Apsara Iyer became the first Indian-American woman to be elected president of Harvard Law Review in its 136-year history. As per a report in The Harvard Crimson, Harvard Law Review is one of the oldest student-run legal scholarship publication which was founded in 1887.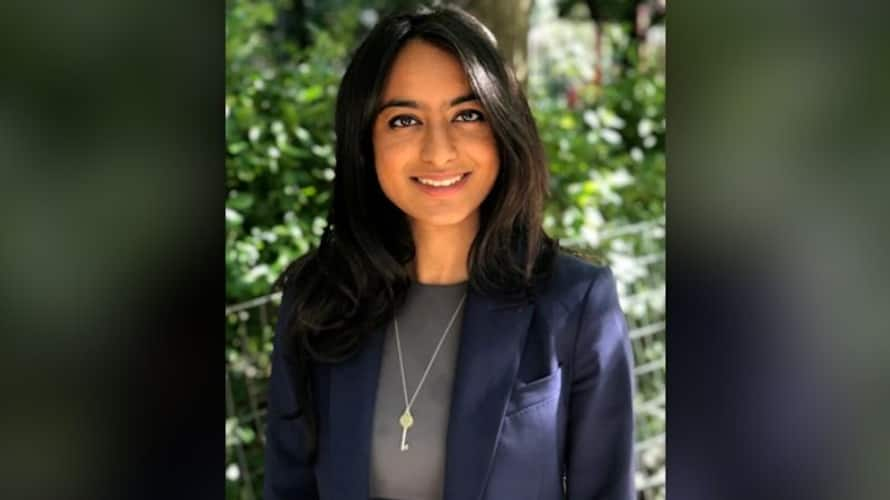 A second year Indian-American student at Harvard Law School has been elected president of the prestigious Harvard Law Review, becoming the first woman from the community to be named to the position in the prestigious publication's 136-year history.
According to a report in The Harvard Crimson, Apsara Iyer was chosen as the 137th president of the Harvard Law Review on Monday. The Harvard Law Review was established in 1887 and is one of the oldest student-run legal scholarly periodicals.
Iyer stated in The Crimson report that she hopes to "include more editors in the process of reading and choosing articles and preserve the publication's reputation for "high-quality" work" in her capacity as president of the Law Review. Iyer said that she was now only concerned with keeping things running and the lights on.
Also Read | JEE Main 2023: Twenty candidates score perfect 100 percentile in January edition; know toppers here
Both former president Barack Obama and Supreme Court Justice Ruth Bader Ginsburg were notable predecessors to Iyer in their positions.
According to the Crimson report, Iyer earned a bachelor's degree in Economics, Math, and Spanish after graduating from Yale in 2016.
Priscila Coronado, Iyer's immediate predecessor, declared that the magazine is "very blessed" to have Iyer in charge. "Apsara has changed the lives of many editors for the better, and I know she will continue to do so," Coronado said.
She has impressed her colleagues editors with her extraordinary brilliance, thoughtfulness, friendliness, and ardent advocacy from the beginning. Iyer worked in the office in 2018 before coming to the Law School, and took a leave of absence after her first year studying law to return to the role.
Also Read | Army tweaks Agniveer recruitment process, first online exam then physical test from next term
Iyer is a member of the South Asian Law Students Association and has previously been active in the Harvard Human Rights Journal and the National Security Journal of the Law School. 
Iyer received a B.A. in Economics, Math, and Spanish from Yale in 2016. She pursued an MPhil at Oxford as a Clarendon Scholar because of her passion for archaeology and indigenous people, and in 2018 she joined the Manhattan District Attorney's Antiquities Trafficking Unit (ATU). There, she looked into cases of art theft and worked with federal and international law enforcement to return more than 1100 stolen items of art to 15 different nations.
Also Read: From the IAF Vault: Why Miranshah will remain special for IAF
Last Updated Feb 7, 2023, 2:52 PM IST