128 dead after 6.4 magnitude quake rocks Nepal, over 100 injured
The quake's epicenter was in Jajarkot, with tremors felt as far away as Delhi. Rescue and relief efforts by Nepal's Army and Police are underway. Earthquakes are common in Nepal due to its location on a geological faultline.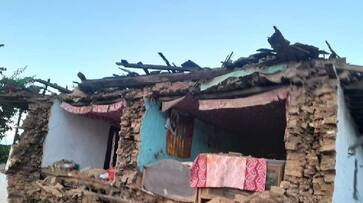 A 6.4 magnitude earthquake struck Nepal late Friday night, resulting in the tragic loss of at least 128 lives and leaving over 100 individuals injured. The seismic tremors from this powerful event reached as far as Delhi, with the epicenter located near Ramidanda in Jajarkot. The Jajarkot district recorded over 30 casualties, while the neighboring Rukum West district reported at least 35 fatalities. In response to the disaster, Nepal's Army and Police forces have been swiftly mobilized to conduct search and rescue operations, as well as provide relief to those affected.
According to Nepal's National Seismological Centre officials, the earthquake occurred at 11:47 pm, originating at a depth of 10 kilometers beneath the surface in Jajarkot. The quake's effects were also felt in both India and China, with tremors lasting approximately 40 seconds in parts of India.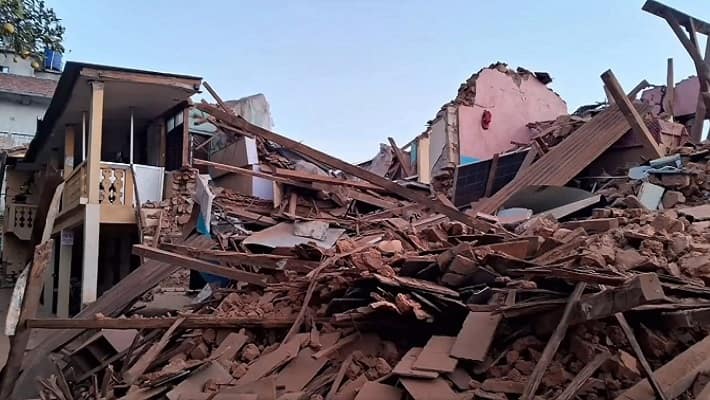 Simultaneously, a significant earthquake shook the capital city of Nepal, Kathmandu, and the surrounding areas. Jajarkot is situated approximately 500 kilometers to the west of Kathmandu. Residents of Kathmandu promptly exited their homes when the earthquake struck, and the streets were filled with people who appeared visibly frightened.
Nepal experiences frequent earthquakes due to its location along a major geological faultline where the Indian tectonic plate collides with the Eurasian plate, forming the Himalayan mountain range. Notably, in 2015, a powerful 7.8 magnitude earthquake devastated the entire country, resulting in the tragic loss of more than 12,000 lives and the destruction of numerous homes.
Last Updated Nov 4, 2023, 8:39 AM IST