Coronavirus lockdown: Pregnant woman walks 1,066 km to reach home
A pregnant woman, her husband and two-year-old child walked all the way home following the railway line and road from Surat in Gujarat to Banda in Uttar Pradesh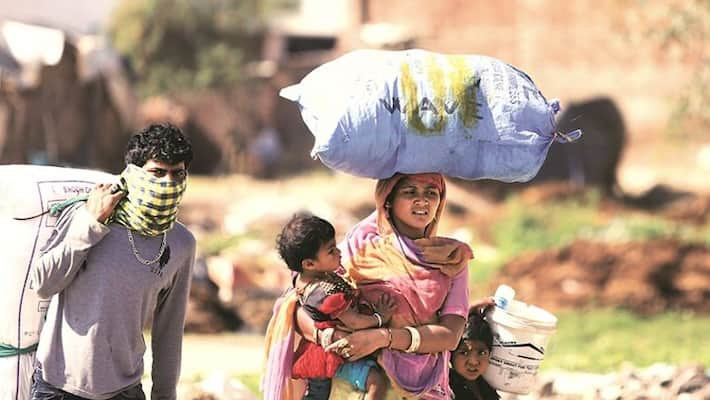 Uttar Pradesh: After the announcement of nationwide lockdown, the poor have been bearing the brunt of it. Due to sudden closure of factories, several owners have not been paying daily wages, and distressed labourers have been risking their lives and heading back to their native places. Now, a seven-months pregnant woman walked 1,066 kilometres to get to her home in Uttar Pradesh.
She walked along with her husband and two-year-old child following the railway line and road from Surat in Gujarat to Banda in UP. 
The woman, who hails from Bhadaval village in Kamasin police station area of ​​Banda district worked with her husband in a private factory in Surat. 
The distance Surat to Banda is 1,066 km. After the lockdown announcement on March 25 to curb the coronavirus spread, the factory owner had reportedly fired all the workers without paying them.
This family was left with no option but to get home by foot. 
As they passed through several villages, locals would help them by offering water to drink and jaggery to eat. The family said that they called the ambulance several times during their journey, but were not able to find any help. 
Fortunately, some passerby informed the police and officials soon sent them home with the help of an ambulance. The family was also instructed to remain in quarantined in their own house for 14 days.
Last Updated Apr 2, 2020, 7:23 PM IST