Wondering why your Internet is so slow? Blame it on Vardah
Chennai, Bengaluru, Hyderabad and other cities of South witness slow net connectivity after Vardah.
Vardah damaged the critical undersea cable of various telecom companies.
Companies are working on war footing to restore connectivity.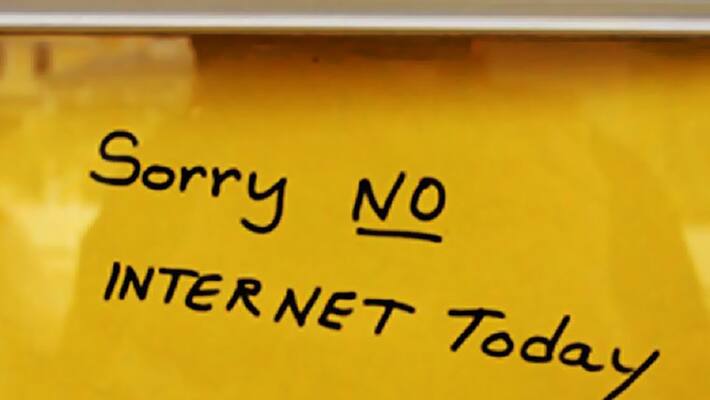 It was frustratingly chaotic in the office yesterday, a day after cyclone Vardah hit Chennai. First, it was Vardah inflicted rain that slowed down the otherwise hectic morning schedule and then in the office, the slow, almost dying, internet made us pick up pen and paper, and run around to share, discuss, and allocate ideas to each other. 
Once this routine got over, the next problem was how are we suppose to meet our deadlines and finish daily target with this internet? 
This was not the story of just our office, in fact, many people also shared that their home network was acting funny and that other offices in Bengaluru, Hyderabad and in general, this part of the nation was also facing the same issue. 
We wanted to look into the matter yesterday, but since there was no internet we could just share a bit of information with each other and not verify the same. 
Here is what exactly happened, the cyclonic storm, Vardah damaged the critical undersea cable of various telecom companies including Bharti Airtel and other service providers impacting broadband connectivity. 
Bharti Airtel was the major victim of the storm whose services has been widely disrupted and the company spokesperson confirmed that, "Due to the severe cyclone at Chennai coast, one of our international undersea cables has been damaged and internet traffic has been partially impacted. As a result, customers in some locations may be experiencing slow internet/data speeds."
Vodafone's Tamil Nadu unit's Business Head, S. Murali, also said, "Cyclone Vardah, which paralysed Chennai and nearby areas, caused disruption of some of our services as well. Our on-ground teams are working on a war-footing to restore services in the shortest possible time."
Reports also claim that the undersea arm of the Reliance Communications, Global Cloud Xchange's terrestrial network also suffered damage affecting the services of this network. 
In fact, almost all the services having undersea cable below Chennai suffered significant damages slowing down internet connectivity in this part of the country. However, the company sources claimed that they are working on war footing normalise the situation and looking for all available alternatives and arrangements to ensure that you and I do not suffer for too long. 
Of all the speculations and preparations against Vardah, nobody expected this. And, hence it reminded us that mother nature is above everything and above everyone come what may. 
Last Updated Mar 31, 2018, 6:32 PM IST