'Thank You': Ex-Arsenal and Real Madrid star Mesut Ozil retires; vows to be active on social media
World Cup winner and former Real Madrid and Arsenal star Mesut Ozil retires from professional football.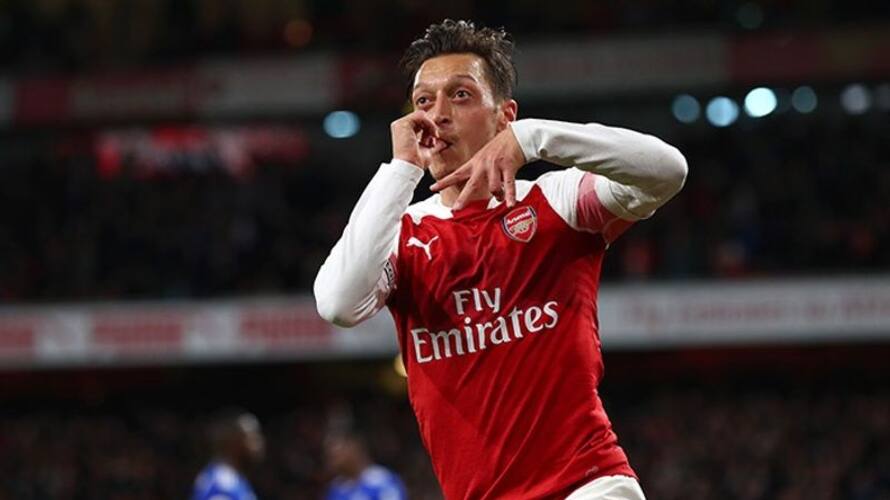 Germany's Mesut Ozil, a World Cup champion, has declared retirement from professional football. During his 17-year professional career, the 34-year-old won the World Cup, La Liga, Copa del Rey, three FA Cups, and the DFB Pokal. 
Although primarily regarded as one of the finest playmakers of his generation, Ozil earned 92 Germany caps and scored an astounding 23 goals while playing at the international level. He contributed the most assists during several World Cup, Euro, Premier League, La Liga, and Bundesliga campaigns.
Before sealing a transfer to Werder Bremen in 2008, the midfielder rose through the ranks at Schalke. In 2010, as a young German team placed third, he made his German debut and became known as a world star.
After that season, Ozil was signed by Real Madrid, where he played 159 times throughout four seasons and had a strong combination with Cristiano Ronaldo. In 2013, he joined Arsenal, where he set a record for the north London side.
Ozil made 254 appearances and scored 44 goals in seven seasons with Arsenal, helping the club end a nine-year trophy drought and win the FA Cup three times.
He moved to Turkey in 2021, where he first played for Fenerbahçe before making a summer transfer to Istanbul Basaksehir.
Mesut Ozil's retirement announcement - complete text
"After thoughtful consideration, I'm announced my immediate retirement from professional football," he wrote in a post on Twitter.
"I've had the privilege to be a professional football player for almost 17 years now and I feel incredibly thankful for the opportunity. But in recent weeks and months, having also suffered some injuries, its become more and more clear that its time to leave the big stage of football."
"It has been an amazing journey filled with unforgettable moments and emotions. I want to thank my clubs - Schalke 04, Werder Bremen, Real Madrid, Arsenal FC, Fenerbahçe, Basaksehir and the coaches who supported me, plus team-mates who have become friends."
"Special thanks must go to my family members and my closest friends. They have been a part of my journey from day one and have given me so much love and support, through the good times and the bad."
"Thank you to all my fans who have shown me so much love no matter the circumstances and no matter which club I was representing."
"Now I'm looking forward to everything that is in front of me with my beautiful wife, Amine, and my two beautiful daughters, Eda and Ela - but you can be sure you will hear from me from time to time on my social media channels."
"See you soon, Mesut."
Last Updated Mar 22, 2023, 5:13 PM IST