'Proud to enter the history of AC Milan' - Zlatan Ibrahimovic on becoming Serie A's oldest goal-scorer
Zlatan Ibrahimovic shows no signs of stopping, as he scored for AC Milan against Udinese in the Serie A on Saturday, becoming the event's oldest goal-scorer, while he was proud to have attained so much with the club.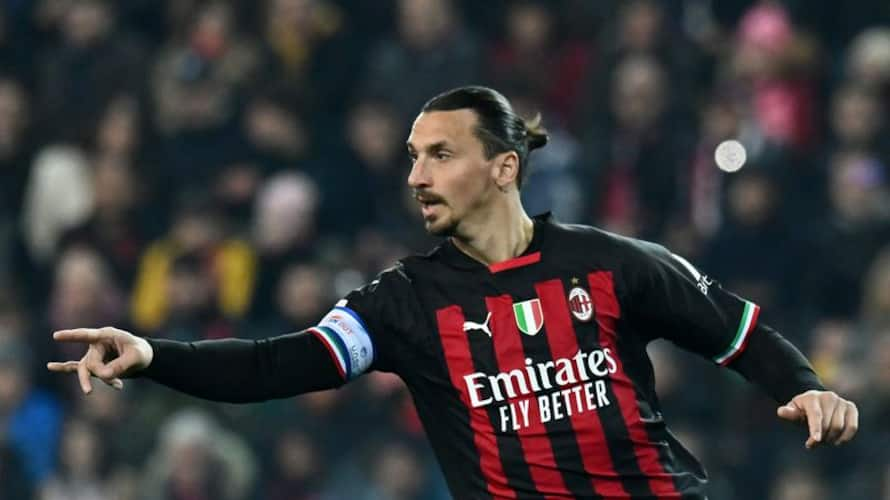 Swedish 'football god' Zlatan Ibrahimovic was back to his scoring ways. On Saturday, in an away tie to eighth-placed Udinese during the ongoing Serie A season, fourth-placed defending champion AC Milan succumbed to an unfortunate 1-3 loss. The only goal for the Rossoneri was from the Swedish through a retaken penalty.
After his initial spot-kick was saved by the Le Zebrette goalkeeper Marco Silvestri, with Jaka Bijol's hand-ball resulting in the penalty, Beto encroached into the penalty box, resulting in the spot-kick to be retaken, as Ibrahimovic pounded it home. Consequently, the Swedish became the tournament's oldest goal-scorer at 41 years and 166 days, going past the previous record of Alessandro Costacurta, former Milan defender, at 41 years and 25 days, while the latter's record too happened against the same opponent.
ALSO READ: 'EVERY GOAL MEANS A LOT' - ERLING HAALAND AFTER BREAKING 40-GOAL BARRIER WITH FA CUP HAT-TRICK VS BURNLEY
Regarding his feat, Ibrahimovic told Sky Sport Italia via FotMob, "It would have been much better if Costacurta had kept this record. I am proud to enter the history of this great club, where many great players have passed, which means a lot to me. This goal didn't bring three points in my first as captain, and unfortunately, the game didn't go as we wanted. I felt very well. I haven't played in the starting line-up for 14 months. The important thing is to feel good; if I'm as good as today, I can play. I have no doubts about that."
Ibrahimovic also talked about Milan's turbulent season: "Playing as the Italian champions means that each team faces you as if it were a final. It's different from last year. This year we have more pressure in all matches, it's normal, but you have to be ready because everyone wants to beat you. This team doesn't have the experience of playing as champions of Italy, so we can't have the same high performance in all the games, but that's not an excuse. It's just an explanation to understand the situation."
Last Updated Mar 19, 2023, 2:57 PM IST