Jack Grealish reveals initial struggles to adapt at Man City after 100 million-pound move 2 years ago
Jack Grealish came off the bench to set up an assist for Riyad Mahrez's goal in Manchester City's 1-0 victory over Chelsea at Stamford Bridge on Thursday.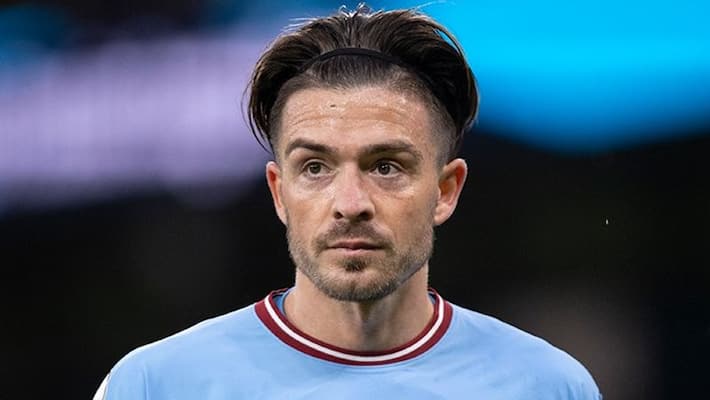 In the summer of 2021, Jack Grealish signed with Manchester City for a British record of 100 million pounds, and two years later, the Englishman opened up about his difficulties in adjusting to life after setting up the team's victory over Chelsea on Thursday night.
Also read: Revealed: How did World Cup 2022 penalty miss impact England and Tottenham star Harry Kane
In a 1-0 win at Stamford Bridge, the winger assisted Riyad Mahrez after coming off the bench, which has put the Premier League defending champions five points behind league leaders Arsenal.
Grealish admitted he expected it to be easier to adjust to life at the club after leaving his childhood club Aston Villa when he signed with City two years ago. 
In an interview with Sky Sports commentators Karen Carney, Jimmy Floyd Hasselbaink, and Jamie Carragher following the game, he was candid about his difficulties and the changes from his time at Aston Villa.
"I've said it before, but it's so much different to what I was used to at Aston Villa. Playing for Dean Smith, he'd say to me "go and find where you think the weak link is in the defence. If you want to go in the right, in the middle, if you want to hug the touch-line"," Grealish told Sky Sports when asked about what life is like at Man City.
Also read: EPL 2022-23: 'Proud of the players in terms of everything they gave' - Potter after Chelsea's loss to City
"Just certain stuff... at Villa, I'd always have an overlapping full-back. Stuff like that. Coming to City, I'd been at Villa my whole life and I've never had to change. I didn't realise how hard it is to adapt to another team and another manager. When I came here, it was so much more difficult than I thought," the Englishman added.
"In my head I was thinking, "Going to the team that's sitting top of the league, I'm going to get so many goals this season". And obviously it isn't the case. It's so much more difficult. A lot of teams do tend to sit in against us, which obviously wasn't the case at Villa," Grealish remarked candidly.
Speaking about his role in setting up the winning goal for Pep Guardiola's men against Chelsea, the winger said, "You sit there on the bench, observing the game and seeing what Phil's (Foden) doing in the position that I'd be in, if I do come on."
"But I always want to start - every player does. I've been here 18 months and I'm enjoying it honestly. It's a great group of lads and it's a pleasure to work under Pep," Grealish added.
At the hour mark against the Blues, Grealish and Mahrez were both introduced, and their combination was devastating. The left-wing cross from the England international was millimetre-perfect for Mahrez, who slipped in at the far post to score the game's solitary goal and give them the three points.
When asked about his equation with Mahrez, the England international said, "I'm so close with Riyad and we were warming up together and we were saying, "I'd love to come on here", because the game was open."
"We've had games against Brentford and Everton this season where they've had a back-five and they've sat in against us. Today, it just seemed so much more open and we were saying that we were desperate to come on. The manager told Riyad to go and warm up - he didn't actually tell me to warm up. I thought I'm going to warm up here even if I ain't coming on. Next thing I know, Riyad was like "Jack! Come on, we're going on". I was like "Buzzing, see ya later"," Grealish added.
Following Grealish's game-changing contribution at Stamford Bridge, Man City boss Guardiola lauded his body language. "Grealish's body language is exceptional if he plays or doesn't play. These type of guys always play good. He was really good defensively too," the Spaniard noted.
Also read: EPL 2022-23: Pep Guardiola all praise for Rico Lewis after remarkable gameplay in victory vs Chelsea
The former Villa captain has drawn criticism for the team's current Premier League title due to his shortage of goals and assists. He has only scored once this season, but since the World Cup 2022 break, he has been on a roll, contributing three assists in as many league games.
Since joining Man City, he has scored seven goals in 58 appearances in all competitions, as opposed to 32 goals in 213 games for Aston Villa, which includes the West Midlands team's time in the Championship.
Last Updated Jan 6, 2023, 2:10 PM IST