Lionel Messi's Barcelona return: Robert Lewandowski hopes to partner with legendary Argentine
Lewandowski expresses his eagerness and excitement about the prospect of playing alongside Lionel Messi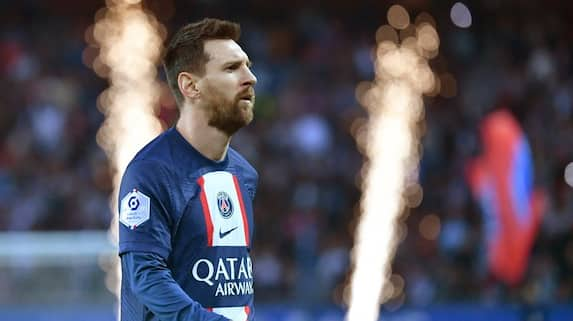 Barcelona striker Robert Lewandowski has expressed his desire for Lionel Messi to rejoin the club in the upcoming summer, emphasizing that establishing a strong on-field partnership with the Argentine would be effortless.
Messi's contract is coming to an end with Paris Saint-Germain at the end of June, he will be leaving the French capital, after completing his two-season stint there.
Barcelona had to part ways with Messi in 2021 due to their inability to register his contract within La Liga's stringent financial regulations but now after 2 years, Barcelona is awaiting approval from La Liga to proceed with their summer plans, which involve re-signing the Argentinian star on a free transfer from PSG.
Also Read: Cristiano Ronaldo 'welcomes' Lionel Messi, Karim Benzema, and others to Saudi Pro League - Watch
Messi is considering a contract offer from Saudi Pro League team Al Hilal, who are rumoured to be prepared to offer him a sum exceeding €1 billion over a three-year period.
Lewandowski confessed his eagerness for Messi's return to Catalonia and expressed his excitement about the prospect of playing alongside him.
"We have to wait to see if Leo comes to Barcelona. I hope he comes. Maybe something more concrete will be known in a few days," he said
Also Read: 'Au Revoir': Sergio Ramos confirms departure from PSG; will he join Cristiano Ronaldo at Al-Nassr?
"I know that playing with him is very easy, because Leo can play with you from any position on the field at any time in the game. He is a player that any team would like to have.
"He's not just a Barcelona legend, he's the one who changed the club. It will be fantastic if he returns to Barcelona," added Lewandowski
Lewandowski has already scored 23 goals in the league so far and has helped Barcelona to their first La Liga title after Messi parted ways with the club. 
Last Updated Jun 3, 2023, 7:05 PM IST