EFL Cup 2022-23: ETH still critical of United despite convincing Forest win virtually assures Final berth
EFL Cup 2022-23: Manchester United pounded Nottingham Forest 3-0 in the opening leg of the semi-final away from home on Wednesday. However, Erik ten Hag was still critical of his side's howlers that could have cost the game.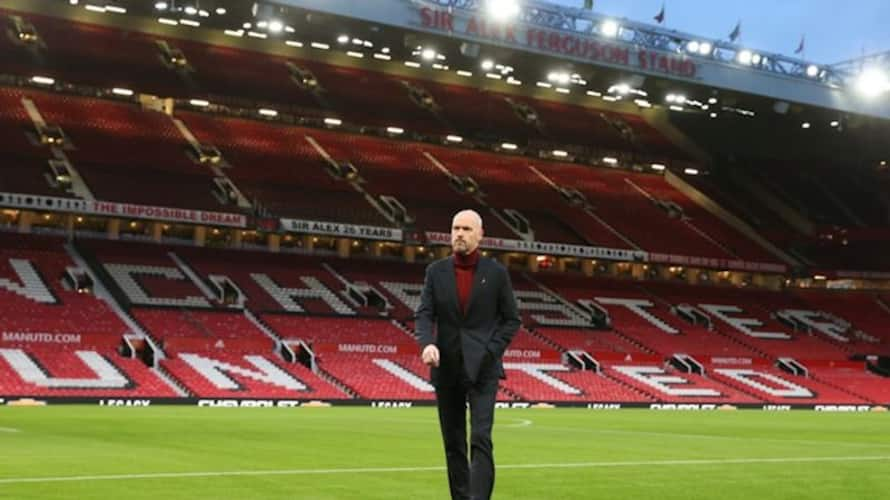 English giants Manchester United looks on course for a tournament final, as it thumped Nottingham Forest in the opening leg of the 2022-23 EFL Cup semis away from home on Wednesday. The visitors won 3-0, thanks to strikes from Marcus Rashford (sixth), Wout Weghorst (45th) and Bruno Fernandes (89th). However, the hosts did come up with some promising chances, with a goal even being ruled off-side. Although the Red Devils already have a foot at the Final door, they will still have obligations to do in the return leg at Old Trafford next week. Meanwhile, United head coach Erik ten Hag was still critical of his side's mistakes, which could have changed the course of the contest.
Uttering to Sky Sports after the conquest, ten Hag cited, "There was one moment that could have changed the game. That is where we need to improve. They changed the system, and we didn't anticipate that. It cannot happen. If [we] want to be top, we still have to learn and improve."
ALSO READ: Who is Cristobal Martell, Messi's lawyer now hired to defend Dani Alves in sexual assault case?
"These moments can't happen. We almost let them come [back in] the game. We can't allow an opponent to get back when we started so well. We need to avoid that. I think in the second half, we were much more composed, and we tracked them. It was much better," added ten Hag.
Reverberating ten Hag's statement was Weghorst, who scored his maiden goal for the club, as he recorded, "We didn't have the control as we wanted, and [it] made it too up and down after. We were lucky their goal was disallowed. We were not happy with how we had played in the first half. The [goal] at the end made it even better. It's a great result for us tonight. Let's finish it next week."
Last Updated Jan 26, 2023, 3:58 PM IST