Use BMTC, don't come in 5 lakh cars, says Bengaluru Traffic Police
5 lakh tickets bought for the show; public advised not to bring 5 lakh cars
The police has also issued a notification on traffic movement applicable from 6am on February 13 to 8pm on February 18.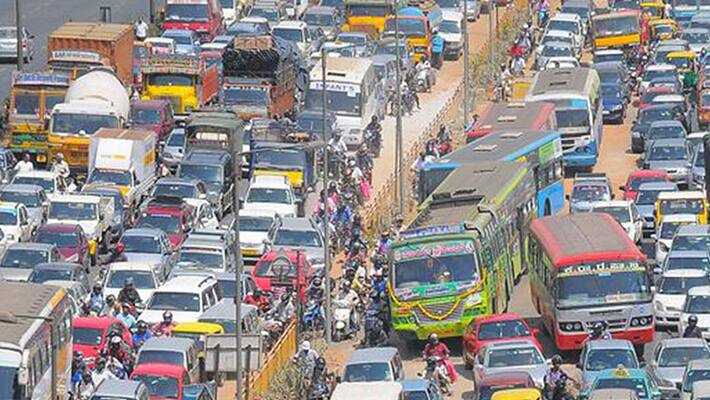 Advocating the use of public transport for the Aero Show 2017, at the Yelahanka Air Base, the Additional Police Commissioner of Traffic, Bengaluru- R Hitendra has posted on Facebook under the official site.

His post mentioned that there were close to 5 lakh tickets that had been bought for the show and he advised the people not be bringing out 5 lakh cars to choke Bengaluru traffic, which is already a nightmare.
Diverting and maintaining traffic on the days of the show will be a nightmare, considering the inflow of defence personnel, foreign dignitaries, their security arrangements and then include the visitors modes of transport and then the normal city traffic.
The Bengaluru-Bellary road is expected to be swamped and so to ensure smooth traffic movement, the police has also issued a notification on traffic movement applicable from 6am on February 13 to 8pm on February 18.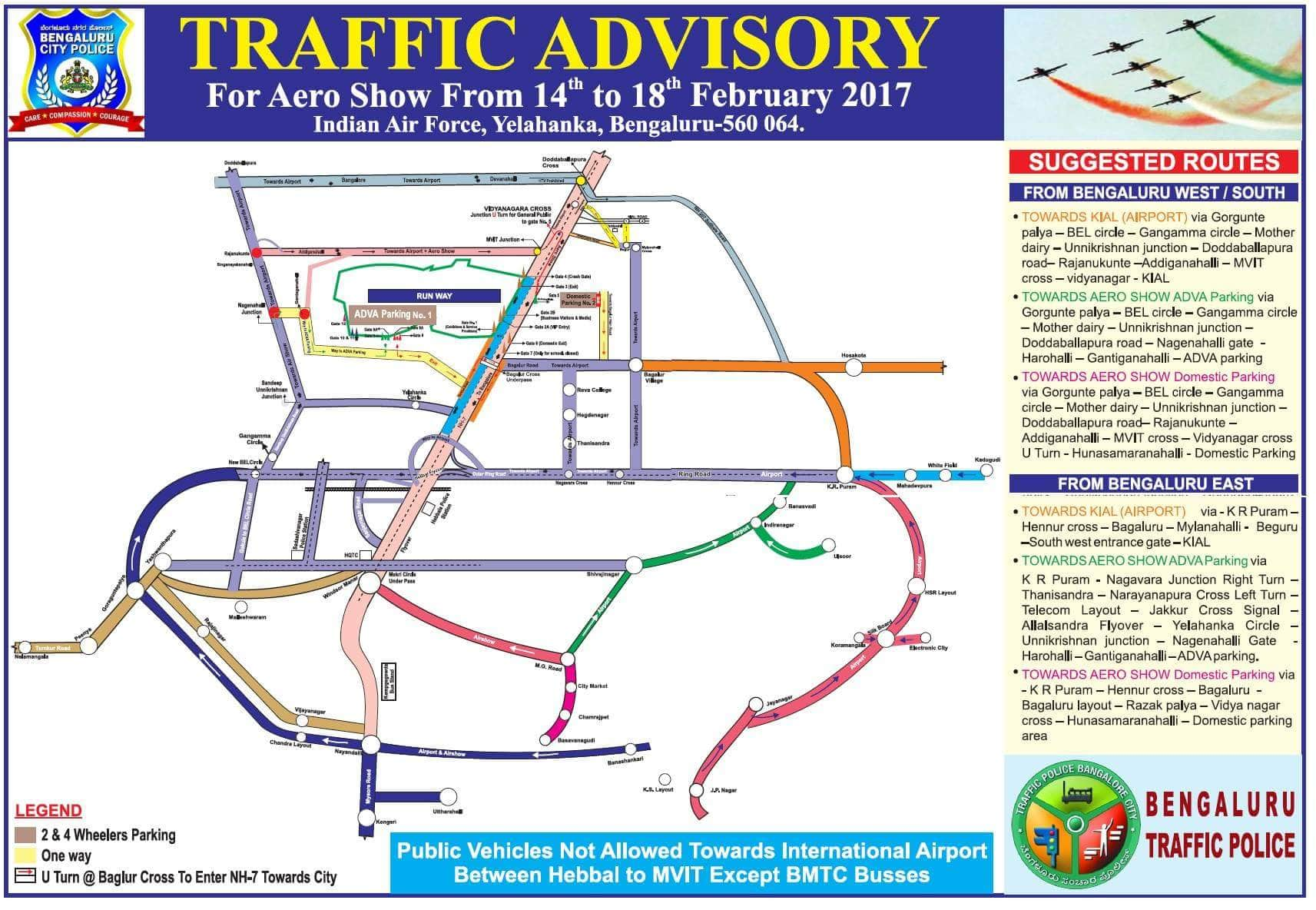 In most of the places, according to the notification, operation of private vehicles will be restricted. Movement of lorries, trucks, private buses and other HTV vehicles except BMTC, KSRTC busses will be prohibited temporarily from 6am- 8pm (Feb 13-Feb 18) and one way traffic will be in force in the said dates and they have also advised people leaving for the airport in between these dates to leave earlier than usual to prevent any delays.  
The original post, however, has garnered quite a few comments. While some have applauded the Traffic police for their concern and preparedness for the event and advocating the use of public transport, others have questioned whether there are enough BMTC buses to manage the load.
The Traffic police's concern though valid, forgets that 5 lakh will not be the number of the cars visiting the venue as families of five or four will travel together rather than two cars. This could be seen as their move to encourage carpooling.
This appeal by the Bengaluru traffic police has attracted some backlash as the law enforcers have forgotten some key elements like lack of busses in many of the routes, the fare charges in AC busses are exorbitant, the vehicles will be overloaded in case private vehicles are not allowed. No mention of special or feeder busses have been made. Also the tickets, have been paid for now asking them to pay the charge of public transport is a bit too much.
Last Updated Mar 31, 2018, 6:59 PM IST