'Masti Gudi' actor Duniya Vijay arrested, let out on bail
Actor Duniya Vijay was arrested by Channammanakere Acchukattu police
He was charged with assault on Masti Gudi producer Sundar Gowda's relative
Vijay was in Shankar (Sundar's brother)'s house to mediate in a family fight
Duniya Vijay out on bail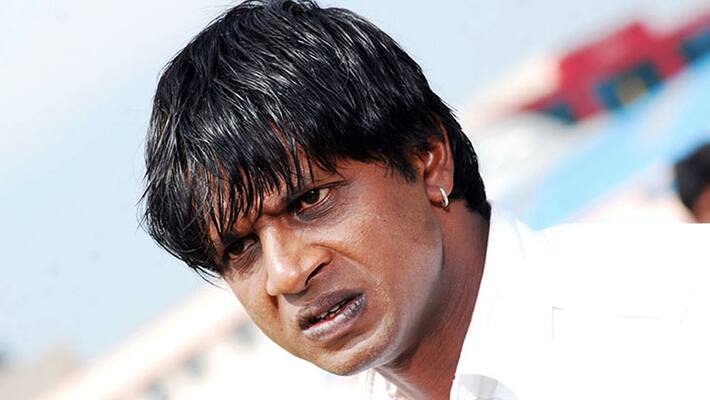 Channammanakere Acchukattu police have filed a case against Duniya Vijay sections 323, 506, 504 and 509 of the IPC.
Jayaram's daughter married 'Masti Gudi' producer Sundar Gowda's brother Shankar Gowda three months ago. Allegedly, when Jayaram wanted to meet his daughter, he was not allowed to meet her.
As 'Duniya' Vijay is familiar with both Shankar and Jayaram's family. So, he was called to mediate between the families.
Speaking to the media, Jayaram's wife Yashoda has alleged that in the meeting, Vijay slapped Jayaram, threatened both of them and asked them not to visit their daughter. She accused Shankar of harassing their daughter.
As per Jayaram's statement to the police, Vijay slapped him and kicked him on his chest. Jayaram became unconscious and was taken to Shekhar Hospital for treatment, where police took his statement.
Contradicting this series of events, Shankar Gowda, the husband, has said that Vijay did not assault Jayaram nor did he make any threatens.
Surprisingly, when asked, Jayaram's daughter Manasa stated that Vijay did not attack her father.
Last Updated Mar 31, 2018, 6:56 PM IST