Kudos to locals in Kochi who rescued a dolphin that strayed into canal
The dolphin appeared at Nayarambalam canal on Tuesday morning.
It is assumed that the dolphin might have lost its way to the canal due to high tide.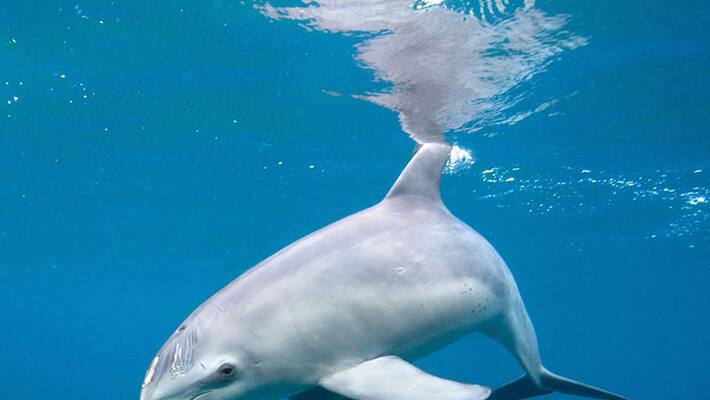 It was one of the rarest sights people living on the banks of Nayarambalam canal got to see on Tuesday morning. A dolphin swimming in the inland waters of the canal right before their eyes. 

The spotting spread like wildfire and people gathered on either side of the canal to take pictures of the sea mammal that was swimming fanatically. 

Meanwhile, police and forest officials who reached the place tried their best efforts to chase away the dolphin back to the sea but in the midst of all the hubbub the creature disappeared for a while and after hours emerged four kilometres away at Narrakkal Banthar canal. 

But the locals did not give up hope and resumed their attempt to save the dolphin. Finally, they were able to rescue the 7-feet long mammal and brought it to the beach and released it into the sea. 

Though dolphins are mostly seen in shallow waters and offshore, mammals leaping out of backwaters in Kochi is a common site but it is the first time a dolphin is seen at a more populated place. 
It is assumed that the dolphin might have lost its way to the canal due to hightide. 
According to experts at the Central Marine Fisheries Research Institute (CMFRI) 18 Dolphins are sighted so far along the Kochi backwaters.
But the construction and high frequency dredging for International Container Transhipment Terminal Vallarpadam, Vypeen is a threat to the species.
 
Last Updated Mar 31, 2018, 6:43 PM IST