Indian businessman pays Rs 59 crore for Dubai number plate
Raised in Kuwait, Sahani is the force behind RSG international real estate group in Dubai.
Money collected during the Roads and Transport Authority (RTA) bid goes towards charitable projects.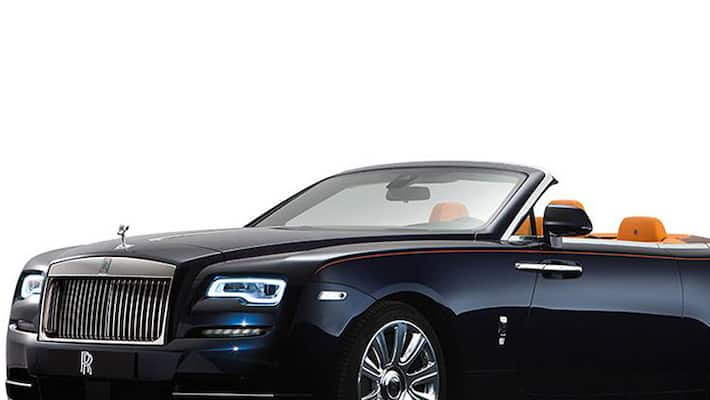 Fancy number plates in Dubai don't come cheap.
Indian businessman Balwinder Sahani won the exclusive D5 number plate for Dh 33 million (Rs 59 crore) at an auction in the emirate.
During a telephone interview, he told Asianet Newsable that the proceeds of the bid would go towards charity. "We enjoy a life that's simple. We don't want any attention," he said.
Raised in Kuwait, Sahani is the force behind RSG international real estate group in Dubai.
Talking about his fascination for numbers, he claims number 9 is lucky for him. "D5 (the number plate he won) means D is the fourth alphabet, and add that to five; you get 9."
The number will now be reserved for his black Roles Royce.
Sahani adds that his wife has been a great support. "In fact, she told me not to come home without the number plate."
For someone who "likes to win every time," Sahani claims he was willing to shell out any amount to win the bid.
In the past 10 years in Dubai, he has six Rolls Royce cars and collected ten fancy number plates so far. "I have 27, 48, 49, 9999". He also possesses the "best mobile number in Kuwait and India". 
Sahani claims he has always been fancied by numbers, and is a firm believer of numerology.
The father of three children, he says, they understand the "importance of a fancy number plate in Dubai".
Sahani also put Dh 1 million on another number plate during the same auction.
Having lived in the emirate for the last ten years, he claims this is "home, and is the most beautiful place". Sahani also holds a special place for Kuwait, where he has spent many years.
Sahani travels to India, every three years to visit the Golden Temple in Amritsar.
He is fondly called Abu Sabah. "The Kuwaiti royal family is named Sabah, and when my son was born, the King came over and named my baby Sabah," he recalls.
Dubai's Roads and Transport Authority (RTA) hosts live auctions every two months. This time, 80 number plates were auctioned.
 
Last Updated Mar 31, 2018, 7:00 PM IST