CCTV Camera Compulsory for SSLC Examination
Karnataka has embarked on many initiatives to prevent wide-scale malpractices and irregularities in the SSLC examination and PU examinations
A short while ago, 'question paper' leaks and similar scandals, gained a lot of traction in the media, rocked the state administration, forcing a shake up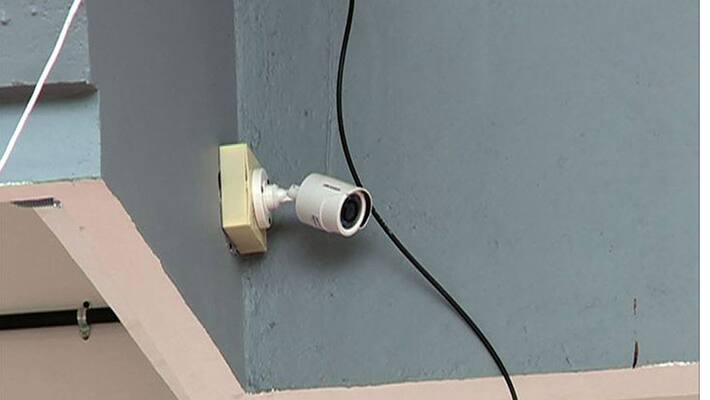 Institutions considered as exam centres will be required to have CCTV cameras in every room and shall ensure 24-hour operation of the same. The Office of the Chief Superintendent of Exams will require viewing footage of all rooms. The cameras will also require having a 360-degree view.
If the wards of a teacher or children of the teacher's relative appear for the examination, then such teachers will not be appointed as Chief Superintendent, the order stated.
Is this plan feasible?
There were about 3082 examination centres across Karnataka and out of that, CCTV cameras were installed in 1188 centres. But the installation of cameras in all centres might pose a problem as authorities might face a financial crunch.
The responsibility for installation has been given to the respective educational institutions, and no budgetary proposals have been made for the same. An official of the Karnataka Secondary Education Examination Board (KSEEB) said that 100% implementation of CCTV cameras in all centres may not be viable, as of now.
Last Updated Mar 31, 2018, 6:50 PM IST