ISRO launches PISAT developed by Bengaluru students
ISRO's PSLV rocket carrying 8 satellites lifted off from Sriharikota today
It is also a proud moment for Bengaluru as one out of the 8 satellites that were launched today was developed by the engineering students of the city's PES University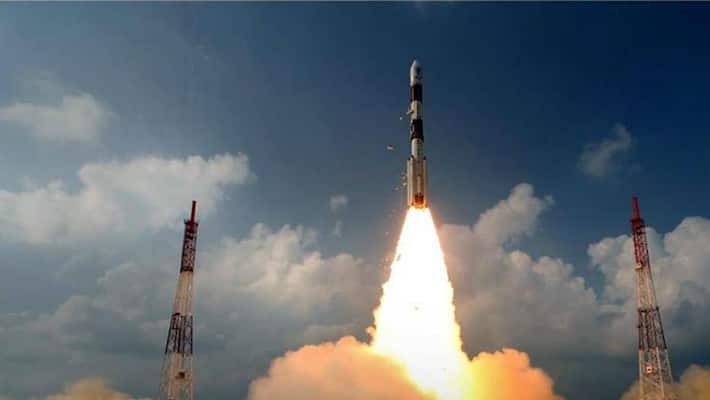 ISRO in its longest mission ever has successfully launched a rocket that has carried 8 satellites into two orbits for the first time. The launch which took place at 9.12 am today from Sriharikota is "100 percent successful" according to ISRO.
It is also a proud moment for Bengaluru as one out of the 8 satellites that were launched today was developed by the engineering students of the city's PES University. Under the guidance of Professor Sambashiva Rao,around 250 students have worked on this satellite which weighs 5.25 kgs to take pictures of the Earth.
It took around five years for the team to develop PISAT and the whole project costs₹1.5 crores. Moreover, the controlling system of the satellite remains with the  PES college who will be monitoring and maintaining the satellite.
Here are 5 points you need to now about the PISAT satellite
Operated with S band frequency
Captures photos from 670 Kms above
Captures photos with 90 mega pixel
It rotates in the orbit for one year.
The satellite is helpful for further projects of the students.  
Last Updated Mar 31, 2018, 6:42 PM IST