Alert! 65 feet wide asteroid 2022 UD72 to fly by Earth at 15,408 km/h; check details
Measuring about 65 feet in height, the asteroid will pass within 4 million kilometres of Earth. That's a long way, but if anything unexpected happens, it may be covered in a few days at its top speed of 15,408 kilometres per hour.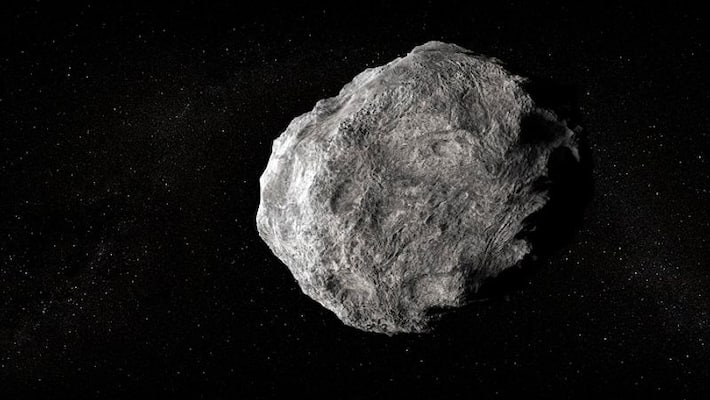 American space agency NASA has warned about asteroid 2022 UD72, is hurtling toward the Earth at 15,408 kmph and will come dangerously close to the planet. The 65-feet asteroid will pass within 4 million kilometers of the planet.
According to NASA, it will come dangerously close to our planet on Saturday (November 26). The rock from outer space is hurtling toward us at 15,408km/h, and it will approach us at nearly four million kilometers.
Also read: NASA's Artemis-1 mission captures stunning pictures of the Moon | See photos here
The development comes after another asteroid, named 2022 WJ1, crashed near Toronto, Canada, without causing any damage on November 19, 2022. NASA and other space agencies have been working to perfect early detection and observations of  asteroids destined to crss paths perilously close to the Earth. 
Over the years, space scientists have been able to enhance the ability to take precautions against impacts, including the smallest ones. While for the next 100 years there is no known asteroid larger than 140 meters with a significant chance to hit Earth, to date, only about 40 per cent of such asteroids have been detected.
Also read: NASA's Orion spacecraft clicks stunning images of Moon, Earth; Check out
In the case of 2022 UD72, the asteroid was first spotted in October and included to NASA's Center for Near Earth Object Studies (CNEOS) database. 
The asteroid is one of the five being tracked by NASA's planetary defense system. The asteroids will be tracked until it passes by us safely. To note, the average distance between Earth and the moon is about 385,000 kilometers (239,000 miles).
In September, NASA's Dart spacecraft successfully changed the course of an incoming asteroid after it deliberately smashed into the space object. In the first planetary defence test, on September 26, the Double Asteroid Redirection Test (DART) spacecraft slammed into Dimorphos, the asteroid moonlet in the double-asteroid system of Didymos. DART's impact showed a dust trail and tests showed that the asteroid's orbit had been pushed away from the Earth orbit.
Last Updated Nov 27, 2022, 2:31 PM IST