Mosquito menace: Five ways to keep your baby safe from insect bites
While it is important to keep yourself safe from mosquito bites, it is even more important to keep your baby safe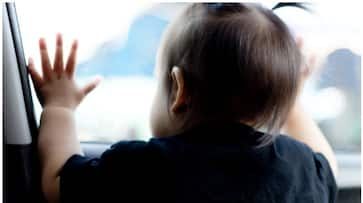 Bengaluru: While everybody is happy that monsoon is here, the season also increases the mosquito density in many areas including homes. This leads to a rise in mosquito-borne diseases, especially in babies. The younger ones are always prone to mosquito bites and hence, diseases like malaria, dengue and chikungunya are commonly seen among them.
But the best part about these diseases is that they are preventable. But how?
Here are five ways to keep your baby safe from mosquito bites:
1.    Dress them to protect them 
One among the most effective ways to protect your baby against mosquitoes is by dressing them right and by reducing the exposed skin. Clothing should be lightweight knits and cotton garments that will allow enough air passage.
It is important that the dress is loose fitting because mosquitoes can bite through tight fitting clothes.
2.  Right mosquito repellent can keep the baby safe
Chemical mosquito repellents are found to be the most effective type of mosquito repellents. Most of them are effective for about two to five hours from the time of application. 
However, do not use repellents on babies less than two months of age. 
3. Mosquito nets and screens to protect your baby 
Nets can be very effective if used in the right manner. The biggest advantage of using a mosquito net is that it does not have any negative health effects. Ensure that the net is properly attached to the cot so that it does not fly. Also, make sure that no mosquito is caught within the net. 
You can also install wire mesh and screens on windows to keep mosquitoes away.
4.  Mosquito repelling fragrances to keep the bugs away
There are several products in the market which have mosquito repelling fragrances. 
Products ranging from incense sticks to scented candles to essential oils will help keep the mosquitoes from entering your home.
Scents such as lemongrass, citronella, cedar, lavender, eucalyptus and soybean can help repel mosquitoes.
5.  Clear mosquito breeding grounds
It is important to get rid of any places where mosquitoes thrive. Mosquitoes breed in any of the areas that contain stagnant water. Ensure that there are no pots, coconut shells or any area that is water logged so that mosquitoes cannot lay eggs and increase in number.
Last Updated Jul 10, 2019, 7:28 PM IST