IMA scam accused Mansoor Khan: Will return to India in 24 hours to return money
IMA owner of the ponzi scheme in Bengaluru, Mansoor Khan has released a second video. He said that he will be in India within 24 hours and sought help from people to fight the case.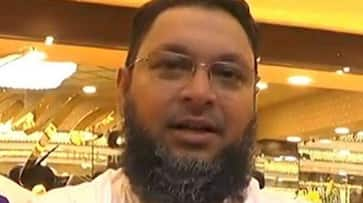 Bengaluru: Mohammed Mansoor Khan, prime accused in the IMA ponzi scam has released a video stating that he will return to India within 24 hours.
In the video, he states that he could not return earlier as he was facing cardiac and diabetes problems. But now, he is making arrangements to return to India within 24 hours.
Khan, who is accused of cheating people to the tune of over Rs 5,000 crore through his halal-investment company, said that he does not even have a lawyer to deploy and has sought help from people to help him fight the case.
Mansoor Khan, in his first video after disappearing, had stated that he has a list of people including politicians, who took money from him. Even in the second video he released today, Khan said that he has prepared a list of people, who looted him, and if that money is recovered, all the investors can be paid back.
In the video, Khan said, "I was trying to return to India since many days. But I couldn't as I was ill. My cardiac issues and diabetes spiralled out of control and I was under bed rest for one week. As my palpitations are under control, I am recording this video. I have 90% blockage in the heart. Sugar levels stood at 600. Medical expenditure is the main problem."
"If everything goes well, I will be in India within the next 24 hours. I have complete faith in the judiciary of India. I am making arrangements to be back within 24 hours. First of all my biggest mistake was leaving the country. But the situation was such that I had to take that decision. I had to leave everything and come here due to the pressure from anti-social elements and politicians. I don't even know where my family is and under what conditions are they living in. I am not able to contact them and there is no source of communication," he said.
"I have prepared a list of moveable and non-moveable property, using which the money extorted from us by means of bribe can be recovered. This can be recovered through the judiciary. I will submit all the documents and details to the department. I will completely cooperate with the judiciary and the police so that we can recover the money as soon as possible," Khan added.
He requested the people to keep away from being angry, frustrated or even talking ill.
 
Last Updated Jul 15, 2019, 5:54 PM IST