Bengaluru pub raided for obscenity; 28 girls rescued, Rs 2.42 lakh seized
Based on a tip off, a discotheque was raided by the Central Crime Branch (CCB) officials on Sunday evening and rescued 28 girls. According to the police, the young girls were made to dance in an obscene manner to attract customers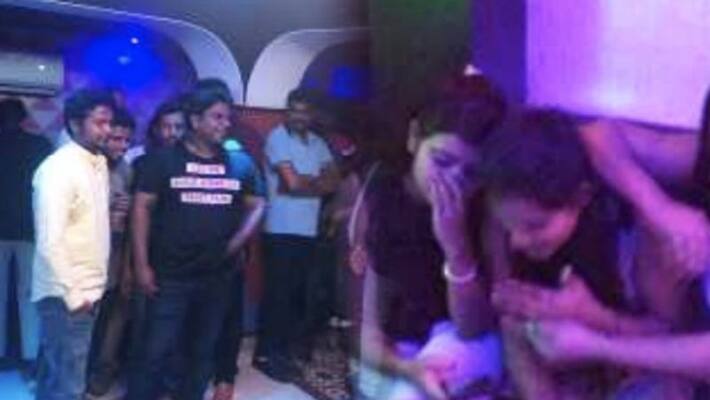 Bengaluru: The Central Crime Branch (CCB) of the Bengaluru Police raided a discotheque for obscene acts and vulgarity on Sunday evening.
Based on a tip off, the CCB's special inquiry squad officers raided Port of Pavilion Bar and Restaurant in Gandhinagar and found that the owner Chandrashekar was promoting obscenity by making girls dress up skimpily and asking them to dance.
Chandrashekar, a resident of Mangaluru, was arrested for charging Rs 750 per person for entry.
"83 persons were detained for promoting obscenity and a cash of Rs 2.42 lakh was seized. 28 girls who hailed from different states mostly North India and North Eastern states have been rescued," said a CCB senior official.
The accused hoodwinked the police for a long time by putting up 'couple entry' board to avoid police attention and later used to supply these girls to customers to dance with them in a vulgar manner.
Last Updated Feb 11, 2019, 6:23 PM IST