Bengaluru: Manager of Church Street pub arrested; two accused on the run, building owner to be identified
The pub in Church Street where the death of two people took place on Friday was found to be in violation of several laws. There was a clear violation of safety standards under the excise rules and building standards, police said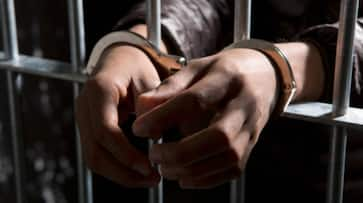 Bengaluru: Police arrested the manager of a Church Street pub in Bengaluru after two people accidentally fell off a window. The arrest took place on Saturday night following the incident which occurred a day earlier in BEiR pub.
Three people were booked in relation to the case; the manager, Abhishek Kulkarni, the excise holder, Chandan Manje Gowda, and the building owner. Police is yet to identify the building owner.
While the manager has been arrested, the other two are on the run.
The trio has been booked under Section 304 A–Causing death by negligence–of the Indian Penal Code (IPC).
Two people—Pavan Attavar, 36, marketing manager at a media house and Veda R Yadav, 28, a software engineer died after they fell out of a window at BEiR pub while coming down a flight of stairs.
As Veda was reportedly unsteady, Pavan was trying to help her. However, they both lost control and fell. They landed on the aluminium frame of the fibre blind put up at the window near the landing of the staircase. As the frame was unable to withstand their weight, it gave in, and they fell out of the window, reports stated.
According to reports, if the frame was made of metal, the duo would have been left with minor injuries. The sliding window was left open. It is a clear violation of safety standards under the excise rules and building standards, reports stated.
The police reportedly said that they found several violations when they were investigating the case. Violations include improper entry and exit points in the pub.
Police might soon make it mandatory for rooftop bars and restaurants in the city to have six-foot-tall barriers, railings or fences in their premises. Reports state that according to police, the BEiR pub where the accident took place, had only knee-level protection and that a higher barrier would have prevented the incident.
According to reports, D Devaraj, DCP (central) said that most pubs in the city are on rooftops and they need high-level barriers to prevent accidents. He also said that the police will hold a meeting with civic agencies and propose the idea of increasing the barrier height.
Not all pub owners are happy with the proposal made by the police.
 
Last Updated Jun 24, 2019, 6:13 PM IST