Number one concern in Modi's Gujarat: How to get rid of black money?
Kerala, Andhra Pradesh, and Telangana are the states that came last on this list.
Four cities are featured in the lost of top five cities where maximum search was registered.
Chhattisgarh and Jharkhand are the came second and third in this list.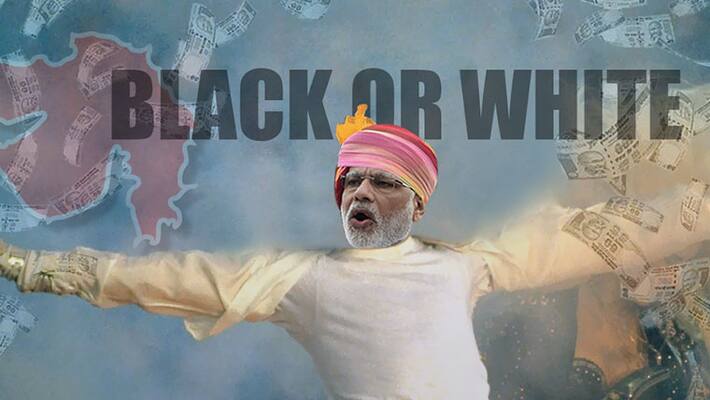 It has been a week since PM Narendra Modi announced the demonetisation of the high-value currency note and it has sent shockwaves around the country. 
The announcement was made in the late afternoon, and immediately chaos erupted as people rushed to get low-value denominated currency from ATMs and some other rushed to convert the demonetised notes in places wherever they could. 
There is another segment of people who immediately decided to sit in front of the computer monitors or started typing on their smartphones "How to convert black money into white?" 
In fact, these are the black money hoaders who stashed money in liquid forms and were one of the reasons why such drastic step had to be taken by the Modi government. 
As per the Google Trends, Gujarat is the state that tops the list of the search for "How to convert black money into white?" It seems PM's home state has many secrets stashed under the mattresses and behind the closets. In cities, Rajkot, Jamnagar, Surat, and Vadodara of Gujarat tops this list.
Chhattisgarh and Jharkhand are the next two states that are second and third in the list of states that searched "How to convert black money into white?" most on Google. It seems, both political and socio-economic plight of both these states have a crucial role to play in this regard.
The list of top five states is completed by Haryana in fourth and Punjab in the fifth position. Interestingly, in the bottom five spots there is Kerala, Andhra Pradesh, and Telangana apart from Chandigarh and Himachal Pradesh. 
At present, 34.8% of India's total population uses the internet, and if anything to go by then, the Google Trends do raise many questions regarding black money hoarding in India. 
Last Updated Mar 31, 2018, 6:56 PM IST