Meet the ambitious new Crown Prince Mohammed bin Salman, who's slowly modernising Saudi Arabia
Saudi King Salman has changed the lines of succession with this Royal decree
The new Crown Prince is 31 and has enjoys tremendous support from his 81-year-old father King Salman and the youth of Saudi Arabia
In the last few years rumours had become intense that Prince Mohammed Bin Salman would one day become Crown Prince and his succession does not come without criticism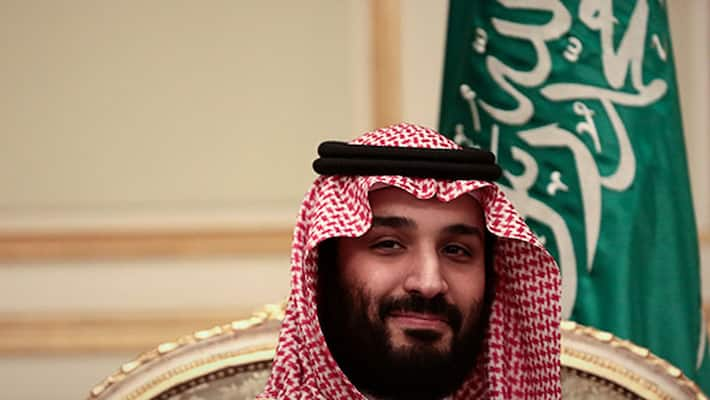 It was an unexpected announcement made by the Saudi Arabia Royal Family on Wednesday which got international media and country heads talking. The Saudi King Salman issued a Royal decree that instead of his nephew Prince Mohammed bin Nayef, his 31-year-old son Mohammed bin Salman will now be crown prince.
We take a look at the profile of the new Saudi Crown Prince and how he is perceived in his country:
#It is reported that King Abdullah the former ruler of Saudi Arabia had once banned Prince Mohammed bin Salman, then 26, from entering the Ministry of Defence after hearing rumours of the prince being 'power-hungry'.
#Mohammed bin Salman was born in Jeddah in 1985 and he holds a law degree from King Saud University.  Prince Salman had unprecedented control over the state oil monopoly, the national investment fund, economic policy, and the Ministry of Defence, a portfolio that was much more than what the former Crown Prince Mohammed bin Nayef then held.
#MBS, is how he is popularly known. He has already visited US President Donald Trump and is known to have mentioned to the Washington Post, how Trump is the 'President who will bring America back on track'.
The Crown Prince was in 2016 featured in Bloomberg magazine on the front cover with the title Deputy Crown Prince Mohammed bin Salman is preparing Saudi Arabia for the end of oil
#He believes in women's rights. Something that has off late been slowly gaining prominence in the Saudi circles years after the country being criticised for their patriarchal behaviour. In 2016, he is reported to have said: "Saudi society, not the government, will determine whether women will be allowed to drive cars."  He was speaking to reporters after the unveiling of a vast plan, known as Saudi Vision 2030, to transform the oil-dependent economy.
#He is also the chairman of the Council of Economic and Development Affairs, a group of Saudi cabinet ministers who oversee policy on economic and social issues such as education, health and housing. The young prince also chairs a body in charge of state oil giant Aramco, making him the first member of the ruling family to directly oversee the state oil company which had long been governed by technocrats. Among his other designations is that of the defence minister and he has been understood to be the chief architect of Saudi Arabia's devastating two-year war in Yemen, which has killed more than 10,000 civilians.
#Looking at his likes and dislikes, an incident that happened in 2016 shows how the Saudi love for everything flashy, big and rich has rubbed off on him as well. It was reported that Salman spotted a 440-foot yacht floating off the coast on his visit to Russia. He took a liking to the yacht Serene, and immediately set upon buying it from Yuri Shefler, a Russian vodka tycoon. The deal was done within hours, at a price of approximately 500 million euros (roughly $550 million today). '
#In an article mentioned in the Bloomberg Businessweek, the young prince is said to have talked about his hectic 16-hour work daily schedule and being inspired from the writings of British Prime Minister Winston Churchill and Sun Tzu's 'The art of war.' The Vision 2030 plan, the most dramatic and far-reaching set of changes for the Saudi economy and society in decades, is being driven by Prince Mohammed bin Salman.
Abroad, he is viewed as 'aggressive' and 'ambitious' and some even refer to him as Mr Everything, based on the number of portfolios he owns and his control over so many aspects of the kingdom.
#His succession is not without opposition. Some members of the Saudi family and business circles have expressed that the prince was moving too fast, commenting on the Vision 2030 plan and how things have been changing expressing fears that Saudi values may be at risk.
#His policies to meet the deficit and plummeting oil prices have often been criticised. It involved implementing austere measures, pay cuts to government salaries and benefits, and other sops the Saudis were habituated to.
#The youth are of the opinion that the segregation which Saudi now experiences will soon go, women will be allowed more freedom, and also the softening of the restrictive religious police.Saudi Arabia youth expect they will have more avenues for their people to spend their money and more so because they connect to him due to the age factor.
Last Updated Mar 31, 2018, 6:44 PM IST