Know your rights: 12 significant laws every Indian citizen needs to be informed this Independence Day
Discover the 12 crucial laws every Indian citizen should be aware of this Independence Day in 2023. Stay informed and empowered with these legal insights that can shape your interactions and decisions. From rights to file an FIR to understanding equal pay and more, enhance your knowledge of your legal rights as an Indian citizen.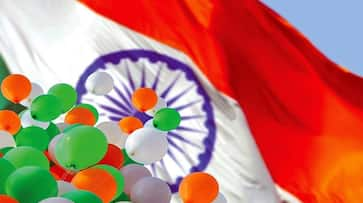 Understanding your legal rights as an Indian citizen holds immense importance, providing you with the tools to stand up for yourself and effectively navigate diverse situations with confidence and knowledge. While some fundamental legal rights are widely known, there exists a realm of lesser-discussed rights that possess the potential to substantially impact your everyday existence.
As we approach Independence Day, let's delve into these often-overlooked rights and uncover how they can influence your interactions and choices.
1. The Right to File an FIR:
Under the Indian Penal Code (IPC) Section 166A, it is impermissible for police officers to deny the registration of an FIR (First Information Report). You possess the authority to report a cognisable offense, and any refusal can lead to legal repercussions for the officer involved. This privilege ensures that your grievances are treated with seriousness and subjected to appropriate investigation.
2. The Right to Claim a Refund
The Consumer Protection Bill guarantees your entitlement to a full refund in instances of dissatisfaction with a purchase or inability to avail a paid service. The Consumer Protection Act of 2019 has introduced new rules and regulations to safeguard consumers' interests. As per this legislation, vendors are prohibited from rejecting returns of defective products, late deliveries, or goods that fail to meet the specifications mentioned on the website.
3. Right of Parents to be Maintained by Their Children
Section 125 of the Criminal Procedure Code establishes provisions for the maintenance of spouses, children, and parents. In accordance with this law, including adoptive and step-parents, parents possess the right to claim financial support from their adult children. This provision contributes to ensuring their overall well-being and financial stability.
4. Right to Equal Pay for Equal Work
Mandated by the Equal Remuneration Act of 1976, this principle ensures that individuals of all genders receive equitable pay for comparable work carried out under similar conditions. This regulation safeguards against discriminatory remuneration based on gender, promoting fairness in workplaces.
5. Rights of a Woman When Arrested
Section 46 of the Criminal Procedure Code enforces protective measures, stating that, barring exceptional circumstances, a woman cannot be arrested before dawn (6 am) or after dusk (6 pm). Furthermore, only a female police officer possesses the authority to apprehend a woman, thus upholding her dignity and well-being during arrest proceedings.
6. Right to Take Legal Action if a Traffic Police Officer Snatches Your Vehicle's Key
Under the provisions of the Motor Vehicle Act, 1988, if a traffic police officer wrongfully seizes your vehicle key, you retain the right to pursue legal recourse against this action. This provision ensures that law enforcement officers are held accountable for their actions and guarantees equitable treatment in matters related to vehicular enforcement.
7. Right Under the Police Act
Entrenched within the Police Act of 1861, the duty of a police officer remains constant, regardless of their uniformed presence or absence. Their obligation to assist victims persists even during their leave, guaranteeing the safety of the public.
8. Right Under the Maternity Benefit Act
Enshrined in the Maternity Benefit Act of 1961, the employment of pregnant women is safeguarded against termination. Companies are prohibited from dismissing pregnant employees, and any breach of this provision can result in legal repercussions, safeguarding the rights of expectant mothers.
9. Right Against Cheque Bounce
Under Section 138 of the Negotiable Instruments Act of 1881, the act of dishonoring a cheque is deemed a punishable offense. In case of a bounced cheque, individuals possess the right to initiate legal proceedings to retrieve the outstanding amount, promoting accountability for financial transactions.
10. Right to Free Legal Aid
Embedded in Article 39-A of the Constitution, the provision for free legal aid ensures that those unable to afford legal representation receive assistance, thereby ensuring equitable access to the legal system.
11. Right to Information (RTI Act, Article 19(1)(a))
Harnessing the Right to Information Act, any citizen can solicit information from public authorities. Delays or hindrances by officials in furnishing information can lead to penalties, fostering a culture of transparency and responsibility.
12. Maximum Retail Price Act, 2014
While not explicitly mentioned in the Constitution, consumer protection laws dictate the maximum retail price of goods to curb exploitative pricing tactics by vendors. The Maximum Retail Price (MRP) set on products prohibits excessive charges, empowering consumers to seek fair transactions.
Last Updated Aug 14, 2023, 12:41 PM IST