Ganesh Chaturthi 2023: 10 places in India to experience Vinayaka Chaturthi
Ganesh Chaturthi, celebrated with zest and enthusiasm across India, transcends religious boundaries and is a testament to the country's rich cultural diversity.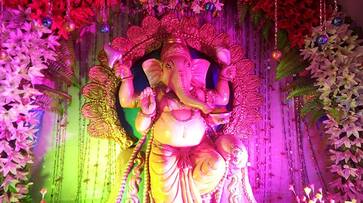 Ganesh Chaturthi, known as Vinayaka Chaturthi, is one of India's most beloved and widely celebrated festivals. It marks the birth of Lord Ganesha, the elephant-headed god of wisdom and prosperity. The festival fosters unity, creativity, and devotion, making it an unforgettable experience for locals and visitors. Whether you're witnessing the grand processions in Mumbai or the eco-conscious celebrations in Chennai, Ganesh Chaturthi offers a glimpse into the heart of India's vibrant traditions and spirituality.
The festival spans ten days, with the grandest celebrations occurring in Maharashtra, particularly in Mumbai and Pune. Elaborate idols of Lord Ganesha, crafted with precision and artistic finesse, are installed in homes and public pandals (temporary stages). Devotees offer prayers, light lamps, and perform aarti to seek Lord Ganesha's blessings.
Also Read: Janmashtami 2023: How to pray for Lord Krishna on basis of Zodiac Signs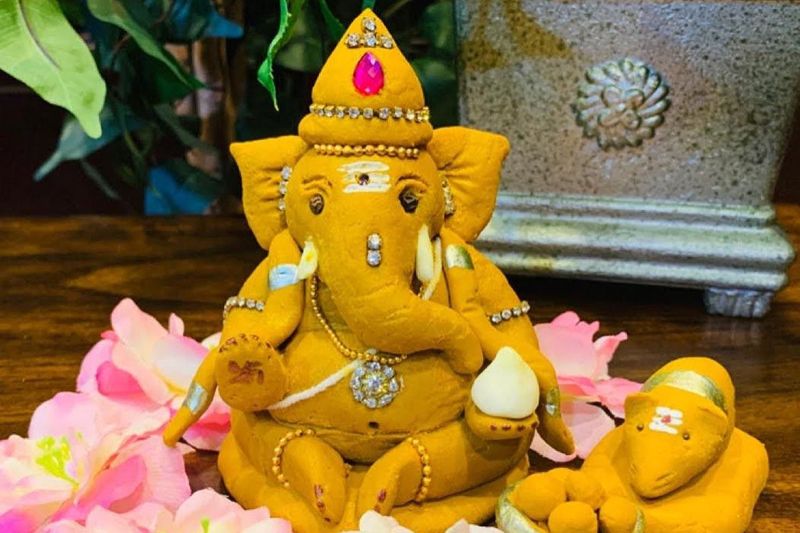 The most spectacular aspect of Ganesh Chaturthi is the grand processions during the visarjan (immersion) ceremony. Devotees joyfully carry the idols through the streets, accompanied by music, dance, and chanting. The immersion in water bodies symbolizes Lord Ganesha's return to his heavenly abode. Ganesh Chaturthi transcends religious boundaries and unites people of all backgrounds in celebration. It promotes cultural richness, communal harmony, and environmental consciousness, with an increasing emphasis on eco-friendly clay idols to reduce environmental impact.
Also Read: Janmashtami 2023? When is Krishna Janmashtami, September 6 or 7? Read THIS
Here, we take you on a journey across India to explore ten vibrant places known for their unique and extravagant Ganesh Chaturthi celebrations:
1. Mumbai, Maharashtra:
Mumbai is famous for its grandeur during Ganesh Chaturthi. The city comes alive with massive idols, processions, and cultural events. The immersion of idols at Girgaum Chowpatty is a spectacle not to be missed.
2. Pune, Maharashtra:
Pune is known for its traditional and eco-friendly Ganesh idols. The city hosts various cultural programs, including music and dance, during the festival.
3. Hyderabad, Telangana:
Hyderabad's Khairatabad Ganesh is renowned for its colossal size. Devotees flock to witness the towering idol's immersion in the Hussain Sagar Lake.
4. Kolkata, West Bengal:
Although famous for Durga Puja, Kolkata also enthusiastically celebrates Ganesh Chaturthi. The city's artistic flair shines through in its idols and decorations.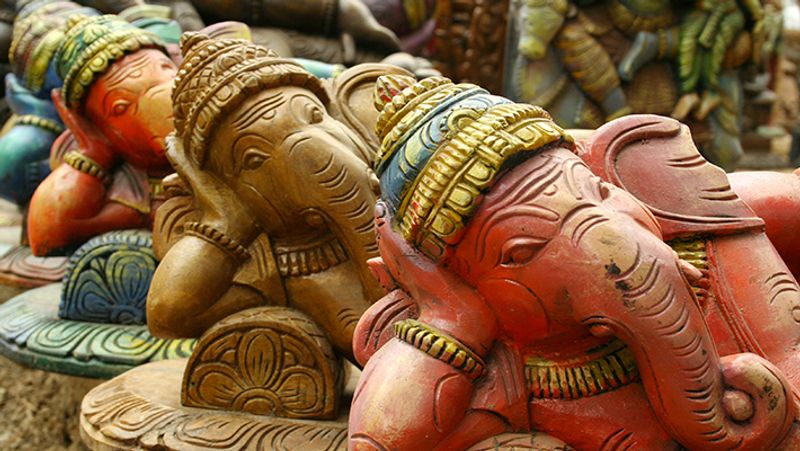 5. Delhi-NCR:
The capital region embraces Ganesh Chaturthi with processions, cultural events, and communal pujas. Laxmi Nagar and Jhandewalan are popular areas for celebrations.
6. Chennai, Tamil Nadu:
Chennai's unique "Eco-friendly Ganesh Chaturthi" movement encourages the use of clay idols to protect the environment. The city celebrates with devotion and eco-consciousness.
7. Ahmedabad, Gujarat:
Ahmedabad hosts a massive procession known as the Shobhayatra, featuring elaborately decorated elephants, camels, and musical performances. The immersion at the Sabarmati River is a breathtaking sight.
8. Goa:
In Goa, Ganesh Chaturthi is celebrated with traditional fervor and colorful processions. The state's Portuguese influence adds a unique touch to the celebrations.
9. Coimbatore, Tamil Nadu:
Coimbatore's Ganesh Chaturthi celebrations focus on cultural programs, music, and dance. The city also encourages the use of eco-friendly idols.
10. Nagpur, Maharashtra:
Nagpur's Khairatabad Ganesh is renowned for its artistic craftsmanship. The city hosts cultural events and processions, attracting thousands of devotees.
Last Updated Sep 6, 2023, 12:04 PM IST