Dos and don'ts of buying a television: A comprehensive guide
Discover the necessary rules and recommendations of buying a television with this extensive guide. From display quality to intelligent functions, make an educated choice for your upcoming TV purchase.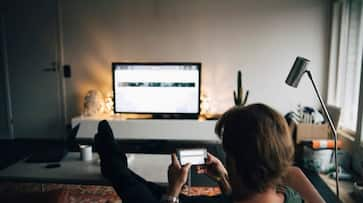 Buying a new TV can be an thrilling endeavor, but maneuvering through the multitude of specifications and features can swiftly become overpowering. With the correct understanding, however, you can confidently discover the ideal television that matches your anticipations and finances. In this guide, we will guide you through the dos and don'ts of purchasing a TV, offering you with valuable perspectives to make a knowledgeable choice.
Dos:
1. Choose a Minimum of 4K Resolution: When it comes to resolution, don't settle for anything less than 4K. Avoid lower resolutions like full HD or 1080p, as these may compromise your viewing experience, especially on larger screens.
2. Evaluate 8K TVs Carefully: While 8K TVs promise exceptional clarity, they can be expensive and lack content compatibility. If you're not willing to overspend for a feature that's not widely used yet, it's safer to stick with 4K.
What is Onam Sadhya? Know the symbolism, grand feast and more
3. Establish a Reasonable Budget: For a quality 55-inch 4K TV, a budget of around $500 is reasonable. Spending a little more can provide better picture quality and additional features, but avoid excessive spending unless it aligns with your needs.
4. Prioritize Refresh Rate and HDR Compatibility: Look for TVs with a refresh rate of at least 120 Hz for smoother motion, especially if you're a fan of fast-paced content. Additionally, choose a TV with HDR compatibility, preferably supporting advanced formats like HDR10+ or Dolby Vision, for improved color and contrast.
5. Consider OLED or QLED Technology: OLED TVs offer superior picture quality with deep blacks and vibrant colors. If your budget is more limited, QLED TVs offer a middle ground with excellent performance.
6. Verify HDMI Ports and Formats: Make sure the TV has at least four HDMI ports to accommodate different devices. If possible, opt for the newer HDMI 2.1 format for better compatibility with future technologies.
7. Plan for Audio Enhancement: TV speakers have limitations due to their slim design. Consider investing in a soundbar to enhance your audio experience, especially for movies and gaming.
8. Research Warranty Coverage: Check if your credit card company provides purchase protection before considering extended warranties. Often, standard warranties and manufacturer coverage are sufficient.
Woman's witty exchange with ChatGPT goes viral: Internet lauds her 'best revenge' on AI
Don'ts:
1. Ignore Screen Size: Select screen size based on your room and seating distance. Avoid getting a TV that's either too small or too big for your viewing environment.
2. Disregard Screen Resolution: Resolution matters. Don't settle for outdated lower resolutions; prioritize 4K for crisper and more detailed visuals.
3. Mindlessly Pursue 8K: While tempting, 8K TVs are still not practical for most consumers due to limited content and high prices.
4. Overspend Unnecessarily: Don't break the bank for features you won't fully utilize. Set a budget and stick to it, considering your actual needs.
5. Ignore HDR Support: HDR enhances visual quality significantly. Don't compromise on a TV that lacks HDR capabilities, as it can make a noticeable difference in your viewing experience.
Can one conceive if they have tied their fallopian tubes or have undergone vasectomy?
6. Neglect Audio: TV audio is often subpar. Avoid relying solely on built-in speakers; invest in a soundbar for better sound quality.
7. Succumb to Sales Pressure: Salespeople may try to push unnecessary features or upsell you. Do your research beforehand to make an informed decision.
8. Overestimate Extended Warranties: Extended warranties are often unnecessary, especially for reliable TV brands. Rely on manufacturer warranties and credit card protections instead.
Last Updated Aug 18, 2023, 4:49 PM IST