An evolutionary artist, entrepreneur, turns out to be an avid traveller and fitness freak - Angelium Kaur
She's an aggressive bundle of energy complete with sassiness.She defines herself to be a Fanatic traveller along with being a fitness freak; loves Pilates workout and Yoga.*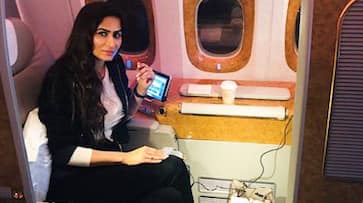 Angelium Kaur seems to be enjoying her career the best as it makes it to the peak of her success. She started with her Business world opportunities to the fullest & spiritual life followed by Yoga and soon became an NLP expert. All these things have helped the lady to shape her career in the beauty/fashion world. She has remained a versatile kind of person. It was all unplanned from her end, She happened to accept a random opportunity in this field and soon emerged as a winner of GlammOnn Miss India 2018. Hailing from London, England, her modeling career led her to travel a lot in different countries including in Asia and Middle East as well. Sometimes this turns out to be hectic, traveling at different destinations for shoots yet she pulls it off passionately.
As she appeared in different editorial, Commercial shoots worked for top magazines & designers. she was flooded with opportunities that gave her the best exposure in the glamour world. she continues to rule more hearts. she had to travel to different locations making her the travel freak in different nations. She always liked traveling and entering into the domain of fashion & beauty industry has fulfilled her strongest desire to explore the world & soak in different scenes and cultures. She's an aggressive bundle of energy complete with sassiness.She defines herself to be a Fanatic traveler along with being a fitness freak; she loves Pilates workout and Yoga. She has traveled all over the country to different towns and cities as a Jury for the upcoming Miss India. 
As she has been often eager to learn and experience new things and explore all that life has to offer, making her open-minded, confident and constantly pushing over her own limits. Not afraid to take risks but not at the expense of others. Sometimes come off as distant and reserved but once you earn her trust and friendship, as easy-going, sweet as one can be! She loves to travel and contribute to orphanages and thus create magical moments with old age people & homeless kids at The Society Of Helpers Of Marry. Her travel has helped her to learn a lot in her life and she keeps on learning and doing things on her own to make her life magnificent and incredible.
Last Updated May 31, 2020, 1:41 PM IST