Sherin Mathews case: Kerala woman suffers harassment on Facebook due to mistaken identity
Keyboard warriors have been searching for the Facebook profiles of Mathewses over the last couple of weeks
Some stumbled on the account of Sini Mathew, a Kerala native who lives in the US with husband Ash Mathew and their child
Her photos and account handle were posted on social forums, claiming she is Sherin's mother Sini Mathews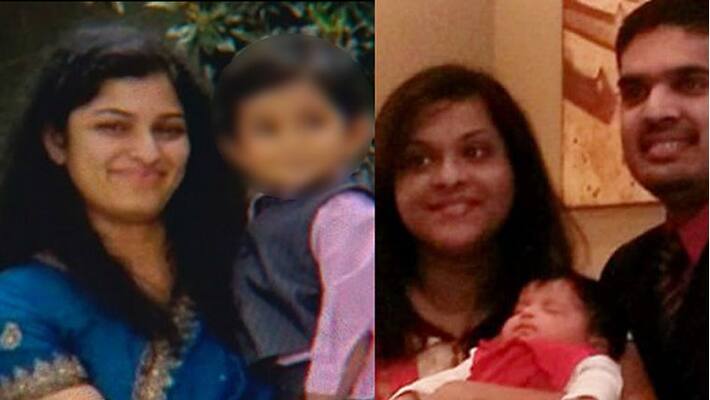 The story of the disappearance and the search for Sherin Mathews, the 3-year-old old Indian girl adopted by Keralite parents in Texas, brought so many people across the globe together on social media platforms. The collectives were productive for the most part but it turned catastrophic for another Keralite couple in the US. 
Sherin was found dead in a culvert near her home in Richardson last week, around 15 days after she was reported missing. Her foster father Wesley Mathews, who hails from Kochi, claimed that the child "choked to death while drinking milk" and admitted to disposing of the body, while mother Sini Mathews maintained she was sleeping while the incident happened.
Sherin Mathews
Keyboard warriors have been searching for the Facebook profiles of Mathewses over the last couple of weeks, though their accounts were temporarily taken down soon after Sherin went missing. Some stumbled on the account of Sini Mathew, a Kerala native who lives in the US with husband Ash Mathew and their child, and posted her photos and account handle on forums, claiming she is Sherin's mother Sini Mathews.
Happy family: Video of the day Wesley-Sini adopted Sherin Mathews surfaces
The lie spread rapidly, especially since the actual Sini Mathews' photos weren't easily available during the initial days. Ash said that social media messages and friend requests to his wife have been non-stop during the last couple of weeks as many weren't aware that the last name Mathew or Mathews are very common among the Christain community from Kerala, unlike in other parts.
Ash and Sini Mathew
"People were sending friendship requests to her because they think it's her. We keep deleting them, but they keep coming. When they posted the picture, that was the worst part," a WFAA report quoted Ash as saying.
Ash said that random people were posing questions like "Why are you staying quiet?" "Why are we not saying anything?" "How can that man do that?" to his wife. Finally, Sini had to change her name on her Facebook profile and also her privacy settings in an attempt to make it all go away.
Sherin Mathews was adjusting well, perfect for the family: Sini Mathews
Facebook pages such as 'Love & Justice for Sherin Mathews?' have put up multiple posts warning people not confuse the two families but several people from across the world still keep sending her messages and threats.  
Last Updated Mar 31, 2018, 7:07 PM IST