Sherin Mathews update: US officials release child's body, but to whom?
The Dallas County medical examiner's office confirmed Sherin Mathews' body has been released though it declined to say to whom
Media reports say it would most probably be to Sherin's adoptive mother Sini Mathews as she has the right to claim the body
Earlier, a petition was started by community leader Father Thomas Ambalaveli to not hand over the body of Sherin to her parents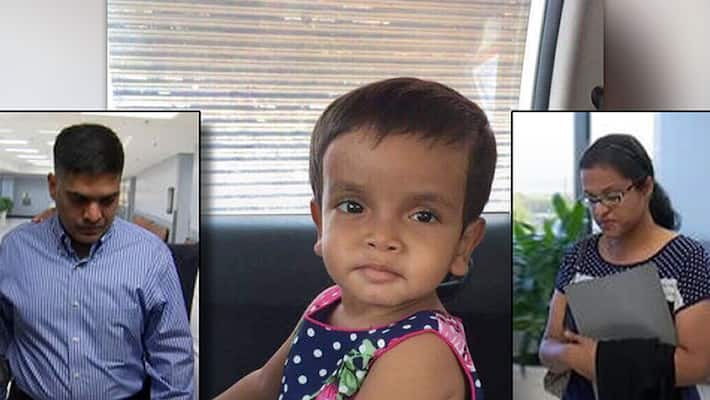 The body of Sherin Mathews, the 3-year-old Indian girl who disappeared from her Keralite foster parents' home in Texas, has been released by the Dallas County medical examiner's office, though it declined to say to whom. 
The medical officer refused to reveal further details but media reports say it would most probably be to Sherin's adoptive mother Sini Mathews as she has the right and the legal backing to claim the child's body, if she wishes to.
Sini Mathews has not been charged with any crime yet. Sherin, who went missing from her suburban home in Richardson on October 7, was found dead in a culvert on October 22.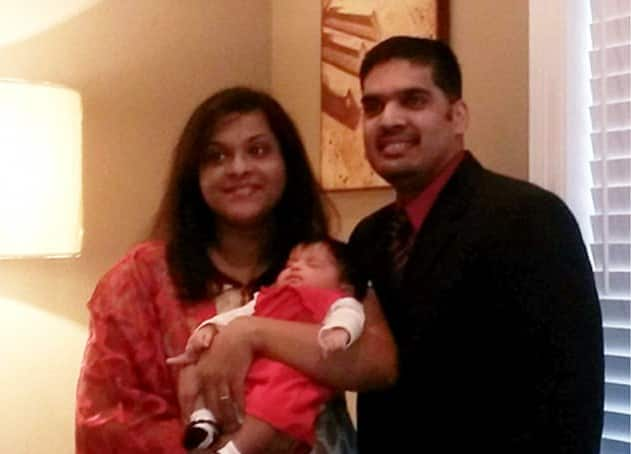 Read more: Sherin Mathews case: Kerala woman suffers harassment on Facebook due to mistaken identity
After Sherin's body was found, Wesley Mathews voluntarily told the police that Sherin "choked on milk" and died in the family's garage before he removed her body from the home. He had earlier claimed that she went missing after he sent her outside their home at around 3 am as punishment for not drinking her milk. 
Wesley was arrested and moved to the Dallas County jail, charged with causing injury to a child. The police are still investigating how Sherin died and how long her body had been in the drainage ditch located nearly 1 km from her home. 
Sherin, who has learning disabilities, was adopted by Keralite couple Wesley and Sini Mathews from an orphanage in Nalanda, Bihar last year. The missing child has become an international point of discussion and has raised several questions on the process of adoption. 
Thousands of people took to Facebook to post unfounded theories about Sherin's death or videos of themselves crying over "princess Sherin". They have dubbed her as the "daughter of the world" and "our child". They follow developments posted on Sherin-focused Facebook pages and Twitter hashtags. 
Also read: How this K9 dog found Sherin Mathews' body when all hope was lost
An online petition, created by 23-year-old Richardson resident Omair Siddiqi, who said he has no connection to the Mathews family, asks for authorities to release her body and allow a group to give her an interfaith burial. The petition received more than 5,000 signatures as of Saturday. 
Siddiqui said the petition is about asking Sherin's family to let the community participate in her funeral. "If they want to do a private burial and memorial, we will honour that. But we will do our own without her body. I don't want to come in and steal her body; I just want people to know that we are here if the family needs us," he said. 
Some people say they signed the petition to keep Sherin's body in the US. It's unclear how the rumour started that Sherin's body would be sent back to her native India, but there's no indication that's true.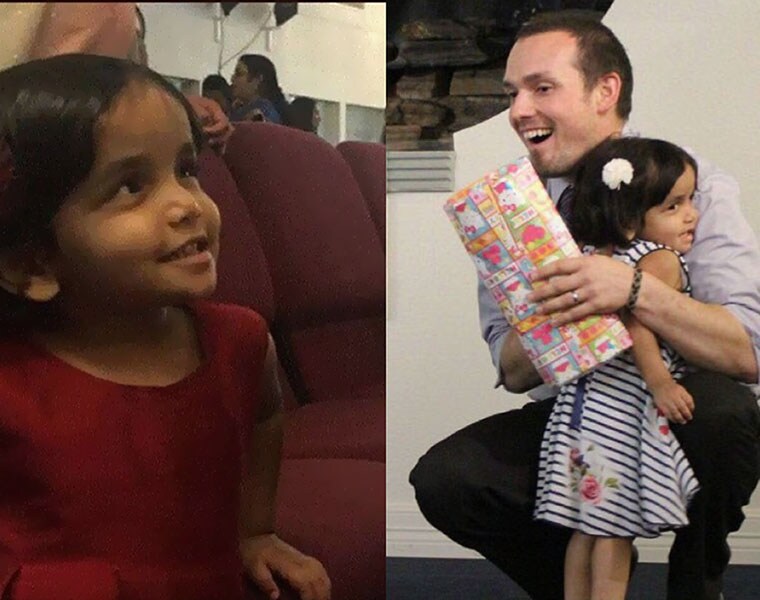 Consulate General of India Houston, Anupam Ray, who has been monitoring this case from day one, told PTI that "consulate has not received any such request. We have not been approached by anyone. All mortal remains being taken to India require a 'no objection' from the Consulate". 
"Her body will not be sent back to the country she was adopted from unless her parents decide they want that to happen, regardless of their legal standing," said Steven Kurtz, chief death investigator at the Dallas County medical examiner's office, where Sherin's body was autopsied. "It's not something that the consulate does. It's all at the request of next of kin," Kurtz added. 
Sherin Mathews death: Did Wesley lie about the health issues of the child?
According to the petition, "the body of Sherin Mathews not be released to Sherin's adoptive parents (Mr & Mrs Wesley Mathew)," due to the circumstances surrounding her death. But that's not the way the law works, he said. 
In a case like this, Sherin's mother would be the one who would make the arrangement for her burial because her father is in jail and unable to do so, Kurtz said. The only way someone else would get the rights to make arrangements for her body is if her mother appoints someone else to do so, he said adding that no petition can change that. Even in a case in which both parents are jailed, they would still get to appoint someone to handle the arrangements.
Earlier, another petition was started by community leader Father Thomas Ambalaveli to not hand over the body of Sherin to her parents, and rather to the community, so that a proper memorial and burial service could be done.
(With inputs from agencies and US media)
Last Updated Mar 31, 2018, 6:54 PM IST