Kannur native killed in Syria, wife sends voice message to relatives
Relatives got voice message from wife of ISIS suspect that he got killed in Syria
The woman was crying over the phone and said her husband was injured in a gunshot and died
She also says that several Malayali women and children are trapped in Syria after their husbands got killed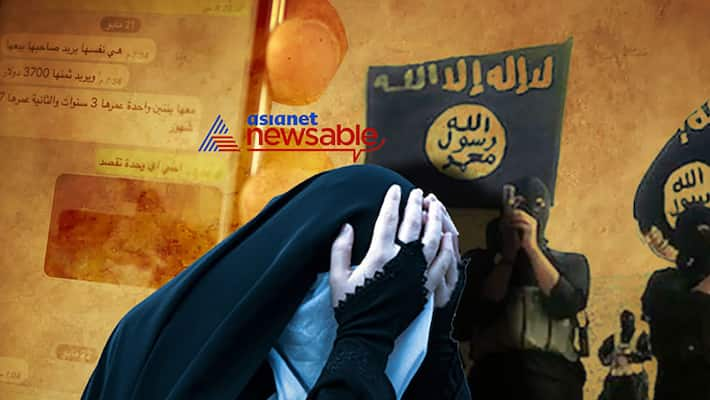 Kerala police have got evidence to prove that those who went missing from Kannur have joined ISIS in Syria. Kannur DySP P P Sadanandan said that the relatives of Echoor native Shajil, who is suspected to have joined Islamic State, received a voice message that he died in the war. 
The message was sent by Hafsiya, wife of Shajil. In the voice message, she can be heard saying that Shajil returned to the vehicle, after he got injured in a gunshot, and died in some time. Hafsiya and her two children are now trapped in Syria. 
The woman also says that several Malayali women and children are trapped in Syria after their husbands got killed. Hafsiya was crying and was tensed while sending the message. 
The relatives had already received a message about the death of Shajil. They had also got a sound clip from his friend Manaf, a native of Valapattanam. Manaf called to inform that he will pay back the money Shajil owed to his friend.  Though Manaf asked for the account number, Shajil's friend did not reveal it. 
Police have also got another audio clip from the family members of Khayum, a native of Cheruvathamotta. Khaym informed family members that he is on the war front and might get killed anytime. The police have also found out that Kahyum is wearing the ISIS uniform and is holding a gun in his hand in the profile pic of Telegram app. 
The officials had earlier arrested three persons from Kannur. It was found that of the arrested, Rashid and Mithilaj had visited Syria. Another arrested, Manaf, was trying to escape to Syria along with his wife and five children. 
On inquiry, it was found that all of them had booked their tickets from two travel agencies in Thalassery. They got attracted to ISIS while working with Wisdom Group in Gulf. However, the Group does not have any allegiance to the terrorist group and instead is against the policies of ISIS. 
 
Last Updated Mar 31, 2018, 7:02 PM IST