The car Amit Shah travelled in Mangaluru was Range Rover, which belonged to businessman Manoj Saripalla
When Manoj visited Delhi visit, Shah promised to meet him during his visit to Mangaluru
Thus Shah not only kept his promise, but also went a step ahead to travel in Manoj's his car for two days
BJP National Leader Amit Shah was on a three-day visit to Mangaluru in Karnataka and he reached the city on February 19. Though all details about his speeches, timings and activities were available, many might not know that Shah had said no to his car with all security options in it. He instead chose to travel by the Range Rover car belonging to a Mangaluru businessman.
The car is owned by Manoj Saripalla, a budding businessman in Mangaluru. He has a steel business - 'Garodi Steels'. He is said to have partners in Gujarat too. This had apparently interested Shah, when Manoj met him in Delhi, some time ago. It was reportedly during this meeting that Shah promised to meet Manoj, when in Mangaluru.
Thus the leader not only met Manoj, but also chose to travel in his car for two days. An elated Manoj drove the Range Rover himself and made sure Amit Shah was happy.
It was a surprise for those accompanying Shah to Mangaluru when he got down from the airport in the city. Though a bulletproof car was arranged from Bengaluru for Shah's visit, the party president was still there waiting for the Range Rover.
MLA Nalin Kumar Kateel had allegedly informed Manoj that Shah would travel in his car. Thus, Shah got into Manoj's car and left for Subramanya with security and bulletproof cars travelling along with his vehicle.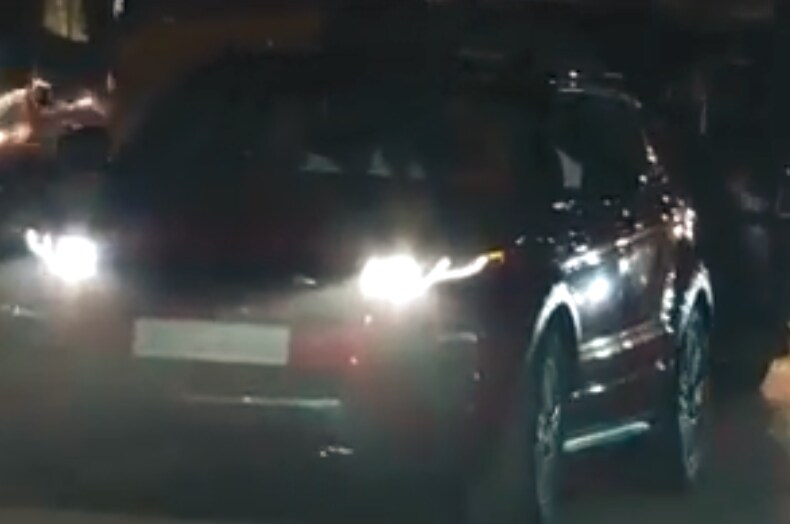 Image Source: OneIndiaKannada.com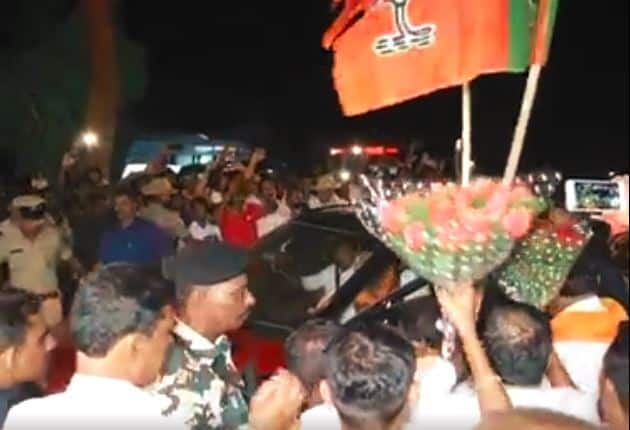 Image Source: OneIndiaKannada.com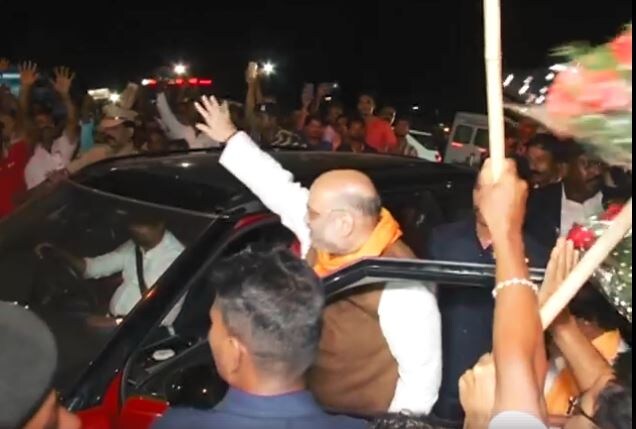 Image Source: OneIndiaKannada.com
Last Updated Apr 4, 2018, 7:11 PM IST