Scholar terms historian's claim that he was married as baseless
Even the movie 'Krantiveera Sangolli Rayanna' had shown that Rayanna was married
Sangolli Rayanna was a warrior in the Kittur kingdom who was hanged by the British at Nandgad, near Belagavi
Livid over reports that warrior Sangolli Rayanna, the trusted lieutenant of Rani Kittur Chennamma, was married and had a family, scholar Jyothi Hosur has termed them baseless and far-fetched truth.
Jyothi along with KD Roganna, a descendant of Sangolli Rayanna, tried to clarify that Rayanna was never married as being claimed by a few historians. She came down heavily on historian Basavaraja Kamatha for allegedly spreading what she termed as false news that Rayanna was married, reports Kannada Prabha.
Rayanna never married, and there are no reports or papers whatsoever to prove this. Some of the historians had even identified his wife's names as Mallavva and Ningavva. Now, historian Kamatha has identified Rayanna's wife as Rethavva. This is utter rubbish, and far from the truth, she said. She further said that the reports stating Rayanna's descendants have come to own his treasures is also historians' figment of the imagination.
"After Rayanna was hanged, the British seized whatever he had. There was no truth in his family members enjoying his assets," Jyothi said. In fact, even the 'Krantiveera Sangolli Rayanna' a film that had Darshan in the lead, too had shown that Rayanna had a wife, played by Nikita. While the movie went on to become the highest grosser of the Sandalwood, historians cared little to clarify on this aspect.
Sangolli Rayanna was a prominent warrior in the Kingdom of Kittur. History has it that Rayanna, who rebelled against the British rule, was captured by the British in 1824. Although he was released later, he came to be known as the close confidant of Rani Kittur Chennamma. It is said that he mobilised people and trained them in guerrilla warfare to fight against the British. He is said to have burnt down government offices and plundered treasuries earning the wrath of the British.
The British who wanted to eliminate Rayanna - to weaken Rani Chennamma's force - caught Rayanna by treachery in April 1830. Rayanna was executed by hanging from a Banyan tree on January 26, 1831, at Nandgad, in Belagavi district. Today, the banyan tree has turned into a memorial of Rayanna and is one of the notable tourist spots in the district. It is said that women worship this tree praying that they give birth to a warrior son like Rayanna.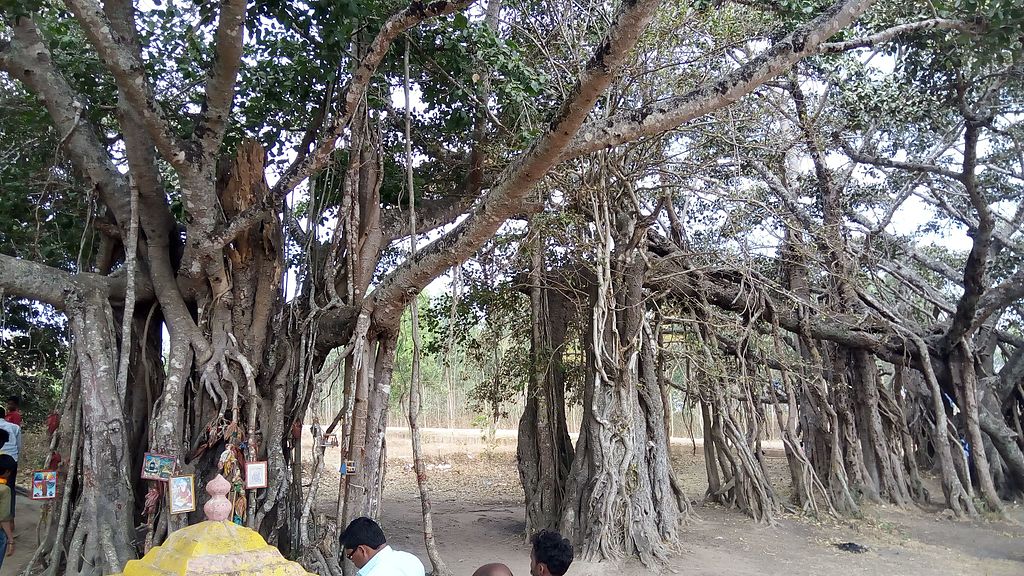 Last Updated 31, Mar 2018, 6:57 PM IST