Congress Diary saga: Govindaraju outrightly denies reports of his confession before IT
A private English channel reported that Govindaraju allegedly confessed that the coded names in the diary meant Congress bigwigs
But Govindaraju denies it, stating his words were twisted for political misuse.
Defamation complaint filed against the channel, claims Govindaraju.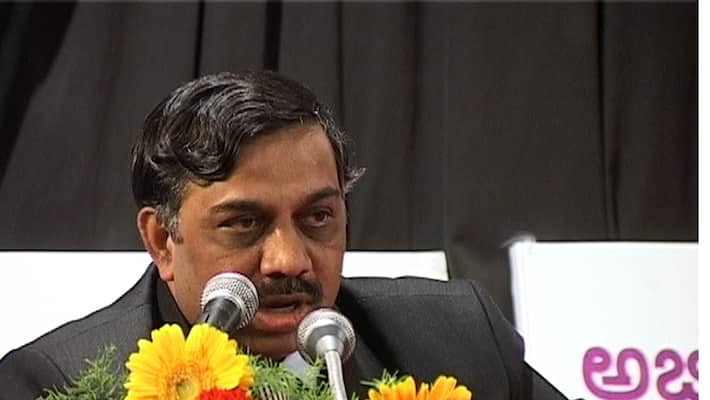 Major twist is reported in the investigations of the diary found in the Chief Minister Siddaramaiah's close aide Govindaraju's house during an IT raid last year. A private English television channel on Thursday night reported that Govindaraju allegedly confessed to IT officials that the coded names mentioned in the diary meant the names of Congress High Command Sonia Gandhi, Rahul Gandhi and other leaders. The reported confession is all set to cause ripples in the party, reports Kannada Prabha.
Kannada Prabha had reported on February 24 after a televsion news channel reported that the dairy seized from Govindaraju contained coded names, resembling Congress bigwigs who were paid huge amounts, as much as Rs 600 crore. Specific amounts were mentioned against initials like AICC, AP, M Vora, RG Office, SG Office, GDS etc. Under the 'received' and 'paid' heading - in handwriting - the amounts were marked. It also contained entries about Rs 7 crore paid to media in connection with BBMP elections. One entry mentioned Rs 65 crore received for steel bridge, too. The IT Department had subjected Govindaraju to interrogation on Feb 11, 2017.
He is said to have answered some of the questions and to some he had replied 'I don't remember." However, specific answers to two questions has now put the Congress in a tight spot. The television channel had reported that Govindaraju had allegedly confessed that the initials meant the names of Congress leaders Sonia Gandhi (SG), Rahul gandhi (SG), Mallikarjuna Kharge (Kharge), Motilal Vohra (M Vohra). To a question on Page 9 which mentioned some calculations, it is alleged that Govindaraju claimed that they were his personal expenses calculations, reports Kannada Prabha.
However, Govindaraju has outrightly denied that he made any confession and alleged that the channel was telecasting only partial and edited facts. He has accused that the statements he had made to IT officials were "twisted and being misused for political reasons to defame him," reports Kannada Prabha. Govindaraju - on Thursday - told Kannada Prabha that he had not confessed to IT officials as is being reported by the English channel. He also said that he had objected to the mentioning of the names of Congress leaders by the IT officials during interrogation. "But the channel chose to show certain parts of the interrogation to mislead. The channel had earlier also reported politically motivated reports and that he has filed a defamation case in the court, which is under inquiry." He further alleged that the channel was allegedly twisting the facts by showing that the answer he had provided to AKG 1 was being claimed as reply to AKG 9. "This is not right. This is misleading," he added. He claimed that the diary which the investigating officers allegedly found in his bedroom does not belong to him, he told the paper.
Last Updated Mar 31, 2018, 6:56 PM IST