Woman arrested for fatally stabbing live-in partner in Bengaluru amid suspicions of infidelity
In Bengaluru, Renuka (34) is in custody for allegedly stabbing her partner, Javed (28), to death due to suspected infidelity. The tragic incident occurred during an argument at their Akshay Nagar apartment. Renuka has a history of occasional companionship with men for financial gain, and her child is now in a children's home following her arrest.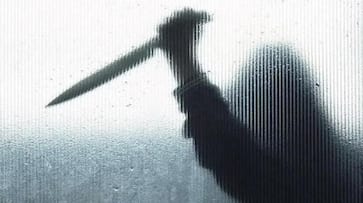 In a disturbing incident, a woman named Renuka, aged 34, has been taken into custody in Bengaluru for her alleged involvement in the fatal stabbing of her partner, Javed, aged 28. The motive behind this shocking act is suspected to be rooted in suspicions of infidelity.
The grim event transpired on a Tuesday afternoon within the confines of their home, situated in a service apartment in Akshay Nagar. An argument between Javed and Renuka spiralled into a violent confrontation, culminating in Renuka wielding a knife and inflicting a fatal stab wound on Javed's chest.

Bengaluru: Kerala man kills live-in partner with pressure cooker
Local residents, disturbed by the commotion, swiftly responded to the scene and rushed the critically injured Javed to a nearby hospital. Tragically, Javed succumbed to his injuries before he could receive the necessary medical care. Subsequently, the police launched an investigation into the incident, taking Renuka into custody. This legal action followed a formal complaint filed by the apartment owner, Ganesh, who reported the harrowing episode to the authorities.
Javed, originally from Kannur in Kerala, and Renuka, from Belgaum district, had been in a live-in relationship for three and a half years. They had been residing in the Akshay Nagar service apartment for three days, secured through Javed's friend Rashid.
Their relationship was marred by frequent conflicts, often revolving around Javed's suspicions regarding Renuka's friend, Sheela. The final confrontation, resulting in Javed's tragic death, occurred around 3 p.m. on Tuesday.

Delhi woman kills 11-year-old son of live-in partner, stuffs body in box-bed; arrested
During police questioning, Renuka provided limited information about how she and Javed had initially met. Javed earned a living by repairing mobile phones, while Renuka did not have a stable job and had a six-year-old daughter. Following Renuka's arrest, her child was placed in a children's home.
It has been revealed that Renuka occasionally accompanied men to pubs as a temporary companion to earn money. The Police have said that she was completely attracted towards leading a lavish lifestyle.
Last Updated Sep 7, 2023, 12:41 PM IST