Water release to Tamil Nadu is against the welfare of Karnataka farmers: MLC Ravikumar
MLC Ravikumar criticized Karnataka's Congress-led government for prioritizing Cauvery water supply to Tamil Nadu over farmers' drinking water. He discussed BJP's plans to address these issues during a statewide tour, emphasizing potential alliances and concerns within the party and government.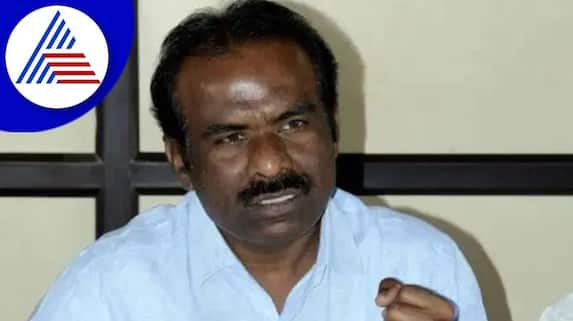 MLC Ravikumar criticized the Congress-led government in Karnataka for slowing down the state's progress and giving preference to supplying Cauvery water to Tamil Nadu over providing drinking water to farmers. These concerns were voiced during his visit to the Mulbagili Kurudumale temple while inspecting preparations for the upcoming visit of former Chief Minister BS Yeddyurappa.
As part of a statewide tour, BJP leaders intend to commence their journey from the Kurudumale temple, with a focus on addressing issues such as the Cauvery water problem and drought. MLC Ravikumar also acknowledged that if the BJP emerges victorious in the Lok Sabha elections, Narendra Modi would return as Prime Minister.

SC adjourns Cauvery water hearing, protests erupt with farmers hurling on roads
His schedule includes a meeting with farmers in Srinivaspur after the Kurudumale Ganesha Puja, followed by the launch of the statewide tour. Initially, the tour will prioritize the Mandya and Mysore districts, with a specific focus on the Cauvery issue.

CM Siddaramaiah tells Tamil Nadu: We don't have water, can't release to Tamil Nadu
Regarding discussions about a BJP-JDS alliance, MLC Ravikumar mentioned that talks are ongoing, and he expects clarifications from the national president, JP Nadda. There is a strong inclination to retain BJP constituencies with incumbent MPs.
MLC Ravikumar also highlighted concerns regarding MLAs receiving only 50 lakhs, leading 34 MLAs to write letters to the Governor and Chief Minister to express their grievances about certain ministers. He stressed the importance of opposition leaders and called on the government to take appropriate actions. He questioned why, despite the demand for drinking water, the state released Cauvery water to Tamil Nadu. Concerning the Chaitra Kundapur case, he assured that the law would follow its course. He also clarified that there is no system within the BJP party for the exchange of money for tickets, which resulted in the arrest of an individual.
Last Updated Sep 18, 2023, 3:59 PM IST