CM Siddaramaiah tells Tamil Nadu: We don't have water, can't release to Tamil Nadu
In a candid statement, Karnataka Chief Minister Siddaramaiah addressed the pressing issue of water allocation to Tamil Nadu, firmly stating, "We have no water." He emphasized that their intention was not to withhold water from Tamil Nadu but cited the lack of available resources as the primary obstacle.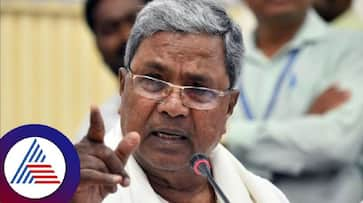 During his visit to Alamatti in Vijayapur district on Saturday, Siddaramaiah paid tribute to the Krishna reservoir, highlighting the critical situation caused by the failure of rains in Wayanad. The Kabini reservoir remains far from full, forcing Karnataka to prioritize water for agricultural needs and drinking purposes.
Siddaramaiah defended the Mekedatu project, asserting that it could potentially provide 67 TMC of water. He urged the Central government to intervene in this matter and called upon the Cauvery River Water Management Authority to make an appropriate decision.
Cauvery issue: HD Deve Gowda urges unity over issue
In a bid to address the escalating water dispute, an all-party delegation from Karnataka plans to visit Delhi. They have requested an audience with Prime Minister Narendra Modi and Union Water Resources Minister to present their case. 
Additionally, Karnataka's Water Resources Minister D.K Shivakumar has already engaged with legal experts to prepare a compelling argument, with the case scheduled for a hearing on Wednesday.
Last Updated Sep 3, 2023, 2:13 PM IST