Suspected irregularities uncovered in BBMP projects during BJP's Karnataka reign
An investigative team uncovers irregularities in BBMP projects worth ₹2,000 crores during BJP's tenure in Karnataka. Scrutiny reveals violations in tender allocations, substandard work, and document discrepancies. Reluctance from BBMP officials prompts demands for comprehensive records. The team aims to authenticate officials' involvement in project execution to address suspicions of illegality.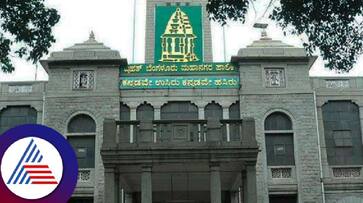 Suspicions of 'illegality' have emerged within the scope of the Bruhat Bengaluru Mahanagara Palike (BBMP) works conducted during the tenure of the Bharatiya Janata Party (BJP) in Karnataka. An investigation team appointed by the state government has indicated the presence of irregularities in projects valued at over ₹2,000 crores undertaken by BBMP between 2019-20 and 2022-23 under the BJP administration.
Led by IAS officer Aditya Amlan Biswas, the team is meticulously scrutinizing more than 230 projects. Reports from the investigation team's inspection highlighted numerous deficiencies and irregularities in the execution of these projects. During a recent review meeting on November 7, Biswas directed team officials to compile an interim report on certain projects, revealing discrepancies and submitting it to the government.

Bengaluru: Is BBMP planning to introduce monthly fees for garbage collection?
Biswas outlined concerns in the meeting, citing violations of the Karnataka Transparency in Public Procurements (KTPP) Act in tender allocations for several projects during the stipulated period. Additionally, there were concerns about substandard work quality and significant discrepancies in the project figures. The team aims to draft an interim report encompassing their findings and actions taken thus far, acknowledging lapses identified in the initial stages.
A significant hurdle faced by the investigation team is the reluctance of BBMP officials to furnish the necessary documents for project verification. Biswas emphasized the imperative of providing comprehensive documentation and assigned PM Suresh, a retired executive engineer within the investigation team, to oversee document validation. Biswas further suggested the formation of an auxiliary team to assist Suresh in this endeavour.

Bengaluru road naming row: DK Shivakumar takes on BBMP over delayed honor for Virat Kohli
Alarming revelations emerged suggesting that despite the formation of the investigation team, BBMP officials continued to commit irregularities. Work commenced without notifying the investigation team, contravening the protocol. Notably, some project bills were approved without informing the investigation team, prompting demands for complete records to be submitted.
To ensure thorough scrutiny, the investigation team aims to verify the authenticity of officials involved in project execution. BBMP officials have been instructed to furnish details, including the names and signatures of Chief Engineers, Executive Engineers, and Assistant Executive Engineers involved in the projects between 2019-20 and 2022-23. This measure intends to validate whether the signatures on project-related documents are genuine or have been duplicated.
Last Updated Nov 15, 2023, 10:23 AM IST