Nepalese family tragic death in Bengaluru, cause of death uncertain; probe on
A Nepalese family of four was found dead in Doddaballapur, Karnataka, under unclear circumstances. The victims had recently moved to work at a poultry farm. Investigation is ongoing. In a separate case, a police constable faces fraud charges for deceiving a colleague with false promises of marriage.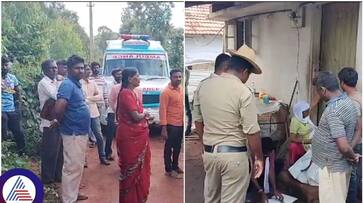 A tragic event occurred at a chicken farm near Doddabelavangal in Doddaballapur taluk in Karnataka, where four members of the same Nepalese family were found dead while they were asleep. The victims were Kale Sarera (60), Lakshmi Sarera (50), Usha Sarera (40), and Pool Sarera (16).
The circumstances surrounding their deaths are unclear. The family had recently arrived to work at the poultry farm and had been living there for about ten days. However, on this particular day, none of them came out of their house after having dinner. Authorities were alerted, and upon investigation, the lifeless bodies of the four family members were discovered inside their home.

Dengue in Karnataka: CM Siddaramaiah expresses concern
The Doddabelavangal police were informed promptly and conducted an examination of the scene. When the house was opened, no immediate signs of foul play were found. The exact cause of death has not been determined, and it is uncertain whether the deaths were a result of suicide or some other cause. To gather more information, the bodies have been sent to Doddaballapur Hospital for post-mortem examinations. The investigation into this tragic incident is ongoing.
Police deceives woman after promising marriage

A case has been filed against Anand Patil, a police constable stationed at the Bengaluru Govindpur police station, on charges of betrayal of trust and fraud. Anand Patil, hailing from Mugalakhoda village in Raibag taluk of Belagavi district, is accused of deceitfully pretending to marry a lady constable.

Bengaluru: Manufacture of counterfeit shoes under brand names like Nike, Puma; arrested
The story begins with professional interactions between the two constables. Over time, their relationship evolved through WhatsApp messages and video calls. Anand Patil eventually expressed his love for the female constable.
As their bond deepened, the female constable accompanied him on various outings, and their relationship turned physical with the expectation of marriage. However, when she raised the topic of marriage, Anand Patil denied ever having confessed his love for her, stating that they were just friends. Feeling deceived, the female constable lodged a complaint against police constable Anand Patil at Jeevan Bimanagar police station in Belagavi city.
Last Updated Sep 17, 2023, 10:51 PM IST