Karnataka: Tragic road accident claims lives of five Nepalese family members in Kalaburgi
A tragic road accident in Kalaburagi, Karnataka, claimed the lives of five members of a Nepalese family. The collision involved a lorry and a bike, leaving the entire family dead on the spot. The family had been residing in Afazalpur and was en route to visit a sick relative when the accident occurred. The lorry driver fled the scene, leaving the vehicle behind.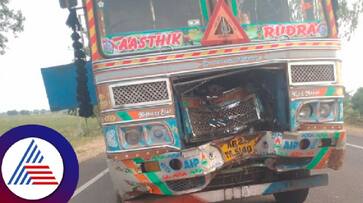 A devastating road accident in the outskirts of Afazalpur Taluk, Kalaburagi district, resulted in the tragic loss of five lives, all belonging to the same Nepalese family. The incident occurred near Madabaal Lakshmi Cross when a lorry collided with a bike carrying a couple and their two children.
The family, originally from Suraketa, Nepal, had been running a fast-food manufacturing business in Afazalpur for four years. They were on their way to visit a sick relative in Dudani, Maharashtra when the accident took place while they were returning to Afzalpur.

Bengaluru: Accident claims two lives on Hosur road as truck collides with pedestrians
The victims include 25-year-old Ratan, 21-year-old Asmita, and their two children, 5-year-old Milan and 2-year-old Dharakan. Tragically, 18-year-old Swastika, who had been married to Ratan just ten days ago, also lost her life in the same accident.

Karnataka ranks 5th in India for road accidents: Over 50000 people died because they did not wear helmets
The severity of the crash was such that five people on the bike lost their lives on the spot, leaving the road littered with casualties. Afjalpur police responded swiftly, shifting the bodies to the government hospital and restoring traffic flow. The Nepalese family's relatives, hailing from various locations including Kalaburgi and Dudani, rushed to the scene, overwhelmed by grief.
The lorry driver fled the scene after the accident, leaving the vehicle behind. The lorry, bearing the number plate AP 21, TA 5140, is reportedly from Andhra Pradesh.
Last Updated Nov 3, 2023, 11:09 AM IST