Kalaburagi: govt school head teacher accused of sexual harassment to female students, booked
The head teacher of Ladlapur Government School in Karnataka, Prabhukanta, is accused of sexually harassing female students, leading to his arrest under the POCSO Act after students and villagers reported his actions to the police.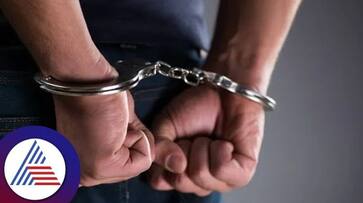 The head teacher of Ladlapur Government School in Karnataka's Kalaburagi has been booked after being accused of sexually harassing female students at the school. The teacher, named Prabhukanta, faces allegations of improper conduct towards high school girls, with several students coming forward to report these incidents.
According to the students, the teacher used to pressurise the students by threatening to manipulate their middle exam scores if they didn't concede to his demands. The students also claimed that he touched them inappropriately. The children took help from villagers, who warned the teacher about his behaviour. However, despite several warnings, he continued his behaviour.

Bengaluru shocker: Private school Principal booked for raping 10 year old girl with Dyslexia
Upon receiving several complaints from the villagers, Superintendent of Police (SP) Isha Pant, DDPI Sakreppagowda, CPI Prakash Yatanur, and BEO Siddaveeraiah visited the school. They spoke with the students and heard their issues. The students explained their daily issues and also asked the police to remove the head teacher from the school. 

Karnataka: Church priest in Shivamogga held for sexually abusing minor girl
Post-hearing complaints from the students, SP Isha Pant ordered the immediate arrest of the in-charge head teacher, Prabhukanta Dhanna. CPI Prakash Yatanur carried out the arrest as per the SP's instructions. The teacher has been charged under the Protection of Children from Sexual Offences (POCSO) Act, and a case has been filed against him at the Wadi police station.
It seems that the accused was working as a teacher for the past 3 years at the Ladlapur High School. He was appointed as a Principal in charge for the past 3 months.
Last Updated Sep 4, 2023, 3:54 PM IST