Bengaluru: World Coffee Conference to commence from today for 4 days; check details
Bengaluru is hosting the 'World Coffee Conference-23' from September 25 to 28, with 40,000 registered attendees from 80 countries, focusing on business-to-business (B2B) interactions. The conference is a rare opportunity for India and is organized by the International Coffee Organization (ICO).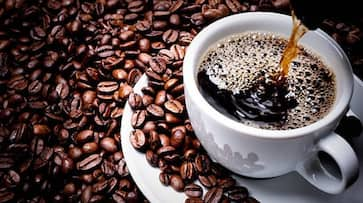 The 'World Coffee Conference-23' will happen in Bengaluru from September 25 to 28. Surprisingly, a whopping 40,000 people have signed up to be a part of it. K.G. Jagadeesha, CEO and Secretary of the Coffee Board of India talked about how crucial it is that Bengaluru gets to host this event. It's like a once-in-a-lifetime chance for India. The International Coffee Organization (ICO), which includes 70 countries that sell coffee. 
This event will be held over the course of four days, and it's strictly for businesses to connect and work together (B2B). Only folks who have registered can attend the conference. Dr KG Jagadish, who runs the show at the Indian Coffee Board, shared that there are over 2,400 people coming from 80 different countries. They'll have 117 speakers and 208 exhibitors.

Skin Wellness: 5 phenomenal benefits of Coffee Beans to improve softness

At a press meet, Dr. Jagadish said that this conference comes around once every five years, and it's the first time Bengaluru has gotten an opportunity to host the conference. Piyush Goyal, the Union Commerce and Industry Minister, will inaugurate the ceremony.
 
Responding to the selection, Co-founder of Third Wave Coffee, Ayush Bathwal said, "As a homegrown brand, we are truly honoured and excited to be a part of the World Coffee Conference in our very own Bengaluru. This event celebrates the essence of coffee and its profound impact globally and we are thrilled to be a part of this celebration. At Third Wave Coffee, we have journeyed alongside the vibrant coffee culture in India and have always been committed to sourcing the finest beans and crafting coffee experiences that elevate the senses. We've witnessed the growth, the passion, and the dedication of coffee lovers across the country. This journey has been nothing short of inspiring, and it's a testament to the love and appreciation for speciality coffee that has taken root in our nation.
What makes this experience even more fulfilling is the fact that 30% of the baristas participating in the National Barista Championship at WCC are members of the Third Wave Coffee family. Out of 110 total participants across India, only 16 are selected for the semi-finals, and we have 5 among these, representing Third Wave Coffee. We look forward to the finals with great anticipation. It's a moment of immense pride for us to see our baristas competing on the global stage, representing not just Third Wave Coffee but India's incredible coffee talent. We look forward to sharing our love for coffee, our commitment to quality, and our passion for innovation with the world at the World Coffee Conference. This is not just an event; it's a celebration of the rich coffee heritage and promising future of India. Together, we'll brew success, one cup at a time." added Ayush. 

MTR to Rameshwaram Cafe-7 places for South Indian food in Bangalore
This time they have added a 'Coffee Museum' right next to the conference. It's like a place where they show you how coffee goes from being a plant to that magical powder we all love. They've got models of plants, trees, and even animals in the Western Ghats, where most of the coffee grows. 
If you want to be part of the conference, you need to have a pass. They can be availed at places like Cafe Coffee Day, Levista, Barista, and more. If that doesn't work, you can get a pass by going to the website https://wccindia2023.com/ for Rs 1,000.
Last Updated Sep 26, 2023, 1:29 PM IST