Skin Wellness: 5 phenomenal benefits of Coffee Beans to improve softness
Rather than throwing away your coffee grounds after you've enjoyed your coffee, you can use it for exfoliating your skin. Rubbing the grains against your skin will help clear dead skin cells and boost circulation. Use coffee grounds to exfoliate chapped lips.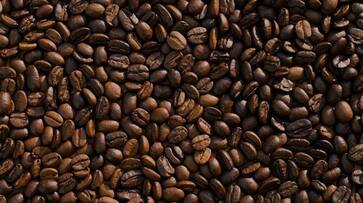 Coffee is most commonly known as the caffeinated drink that you can count on to wake you up in the mornings, but as discussed, it has many other uses around the house, in your garden and beyond. But wait, did you know about the multiple coffee benefits for your face and skin? In addition to boosting your energy and metabolism, coffee beans are loaded and filled with antioxidants. You get some of these natural skin health boosters by drinking coffee, but the benefits are more effective when applied directly to the skin. Coffee beans, when used in skincare products or routines, can offer several incredible benefits for your skin.
ALSO READ: Body Wellness: 5 incredible Health Benefits of doing Pilates Daily
Here are five skin benefits of using coffee beans:
1. Exfoliation:
Coffee grounds have a gritty texture, making them an excellent natural exfoliant. As a face scrub, coffee grounds can remove dead skin cells and unclog pores. This exfoliating action can leave your skin feeling smoother and looking brighter.
2. Anti-Inflammatory Properties:
Coffee contains antioxidants like chlorogenic acid, which have anti-inflammatory properties. These antioxidants can help soothe and calm irritated skin, reducing redness and puffiness.
3. Improved Circulation: 
Gently massaging coffee grounds onto your skin can stimulate blood flow. This increased circulation can give your skin a healthier, more radiant appearance and may temporarily reduce the appearance of cellulite.
4. Reduced Dark Circles and Puffiness:
Caffeine in coffee is known for its vasoconstrictive properties that can temporarily narrow blood vessels. When applied topically, caffeine can help reduce the appearance of dark circles and puffiness around the eyes by constricting blood vessels and reducing swelling.
5. Anti-Ageing Effects:
Coffee is rich in antioxidants, which can protect your skin from oxidative stress caused by free radicals. Over time, it positively contributes to reduced signs of skin ageing, such as fine lines and wrinkles.
ALSO READ: Health Bounty: 5 phenomenal advantages of relishing Lentils in your Daily Diet
Last Updated Sep 23, 2023, 5:03 PM IST