Bengaluru: Two children drown in water sump in under-construction building on Bannerghatta road
Tragedy in Bengaluru as two children, Arshalan Khan and Amin Khan, drowned in an under-construction building's water-filled basement while playing. The basement had become an unintended playground due to halted construction work. Local authorities, including the police, are investigating the incident, and the children's bodies were recovered by the fire brigade.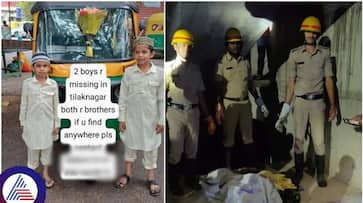 Tragedy struck in Bengaluru as two young children lost their lives when they fell into a water-filled basement of an under-construction building in Suddaguntepalya. Reportedly, they had been playing near the water, slipped and fell into the tank, and died due to drowning.

The two children, 9-year-old Arshalan Khan and 7-year-old Amin Khan were reported missing after playing in the vicinity for several hours. Their parents began searching for them and, eventually, realized they might have ventured towards the under-construction building. To their horror, the children's slippers were discovered floating in the water tank located in the basement of the building.

Bengaluru: Two killed in seperate BMTC bus accidents; check details
It appears that water was being stored in the basement for construction purposes, but with the work halted in recent days, it had become an attractive playground for the neighbourhood children. This unfortunate incident occurred in a building adjacent to Bannerghatta Road, and local authorities, including the Suddagunte Palya Police, are investigating the circumstances surrounding the tragic accident.
Suspecting that the children might have drowned in it, the fire brigade personnel were informed and the dead bodies of the children were removed.
Last Updated Oct 30, 2023, 9:34 AM IST