Bengaluru police arrest 26-year-old man for sharing obscene images of live-in partner online for 'pleasure'
A 26-year-old man in Bengaluru has been arrested for allegedly sharing manipulated explicit images of his live-in partner on social media, deriving pleasure from derogatory comments. A case has been filed under the IPC and IT Act.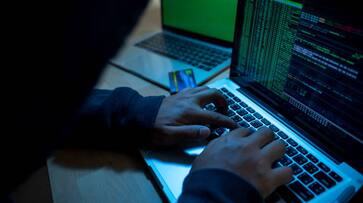 In Bengaluru, a 26-year-old man has been arrested for allegedly sharing manipulated private images of his live-in partner on various social media platforms. The arrest was made by the Karnataka Cyber Crime police after the accused reportedly posted explicit images of his live-in partner and others, coupled with derogatory comments. He used to allegedly derive pleasure from the comments under the pictures, according to the police.
The accused, identified as 26-year-old Anjay from Tamil Nadu, was apprehended by the South East Division Cyber Crime police following a formal complaint. It was revealed that the accused had shared his live-in partner's private photos on social media through an alternate account and left comments on them. When the victim reported the incident to the police, the accused accompanied her to the police station and made an emotional plea for the arrest of the responsible person.

Bengaluru: Police apprehend 6 cyber criminals involved in Rs 854 crore scam
The accused, Sanjay Kumar, had been in a live-in relationship with his 24-year-old girlfriend for some time. The couple, both hailing from Vellore, Tamil Nadu, had known each other since their school days and were planning to get married. During the police investigation, it was found that the accused derived satisfaction from reading comments posted below the manipulated pictures of his girlfriend.
In response to the victim's complaint, a case has been registered under Section 420 (Cheating and dishonestly inducing delivery of property) of the Indian Penal Code, along with other relevant sections of the Information Technology Act.
Last Updated Oct 11, 2023, 3:41 PM IST